Abruzzo in June: Travel Tips, Weather, Food & Wine
Welcome to Abruzzo in June – At a Glance
Abruzzo in June – What to Expect
For outdoor activities you'll be able to enjoy biking and trekking, some village festivals and 'sagre', exploring local markets, and as travellers will start to trickle beck to you'll find available, we suspect you'll find affordable rentals, guest accommodation at hotels, B&Bs.
Weather in Abruzzo Italy in June
Weather has been a bit odd this year! A little more chilly than usual. There june be cloudy skies occasionally, there will be mostly bright sunshine and temperatures will be comfortable and warm. Expect the temperature to range from 78.8F (26C) during the day on the coastline and 59F (15C) during night in the hinterland.
What to pack and what to wear in Abruzzo in June?
The days will be a comfortable to hot temperature however it would be a good idea to bring a jacket or cardigan with you if the nights continue to be on the chilly side. As always, for exploring make sure you have comfortable footwear for hiking or urban exploring!
What to Visit in Abruzzo in June : What we've been up to..
Instagram, FB post highlights of things we ate, saw, places we visited…
Italy's Remotes Hermitage
Today I will take you to discover one of Italy's remotest Hermitage. The Hermitage of San Giovanni all' Orfento, located in the Maiella National Park. Let's go and discover it!
Nardò: The largest chestnut tree of Europe
Located in Valle Castellana, Nardò (Piantone di Nardò) is considered the oldest and largest chestnut tree of Europe. Best way to get there, go in the town and ask the locals.

Hop Farm
Our passion also extends to craft beers and Abruzzo craft beer culture and production is diverse and numerous. At the moment there are only few breweries that produce beers wi only local ingredients, as the hops and malt production is still low. During this visit to a hop farm, we discovered that hops can also grow well in this region.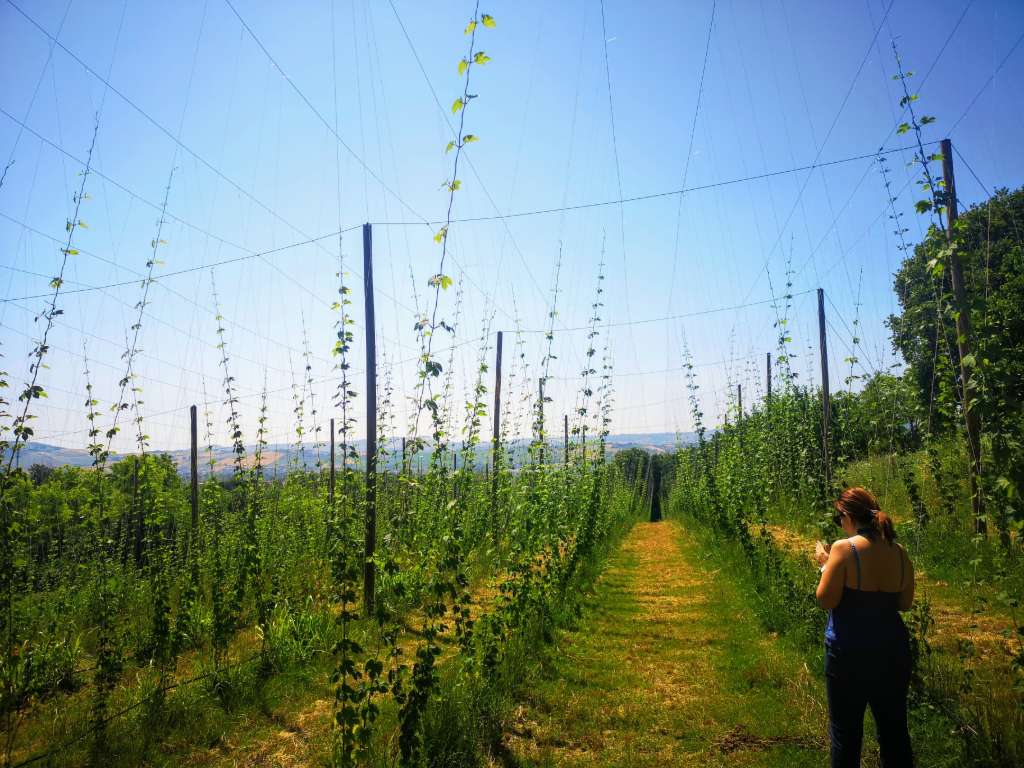 We also sampled biscuits, pasta, desserts made with hops. If you're up for a craft beer tour in Abruzzo, don't hesitate to get in contact.
Ancestry Research
As part of our ancestry research service we make sure to go and speak with locals to find out about any stories and connection leading to living relatives. Here we met the local lady Giovanna running the family market and showing us a picture of the town under the war and their shop in the background.

The Unexpected
While walking around the medieval town of Montorio as part of the farmers market tour, we stop by an old building to admire its beautiful details and wondering how old it was…at one point the owner was just walking inside and we asked about the building…after 2 minutes he invited inside his home to admire what he had inside, telling the following words "I'm sorry, I've to go, I can't show you much, but come, come and look at the corridor"…"I'm sorry, I've to go, I can't show you much, but come, come and look at the kitchen"…"I'm sorry, I've to go, I can't show you much, I can't offer a coffee, but come, come and look at this living room"…"I'm sorry, I've to go, but come, come and look at our bedroom"…Bedrooom!? What the hell! What is going on? we were thinking on our heads. Well, useless to say that the man didn't have the time but we had to sit in the living room and listen to the music he composes from a old dvd player.

You can see our guests' faces shocked, but in a good way. This man, showed to completely strangers all his house, bedroom and toilet included. Was like visiting a museum, no one single grain of dust, hand-made embroidery, paintings, old accessories all perfectly placed. Useless to say at one point we thought he was a serial killer, It was all perfect, like being inside a museum. Fortunately the man who had to go, was a very nice person and we won't never forget this experience. My advice as a trip planning expert, plan for extra free time, cause only if you have extra time and are open, things will happen.
Aperitivi
View this post on Instagram
Come join us! Here in Abruzzo we love our afternoon Aperitivi! Here we are sampling a selection of delicious cheeses, local cured meat such us salami, mortadella di campotosto and prosciutto from black pig along with fresh bread and olive oil! Buonissimo!
The Sense of Community
Living in a small village comes at a different prices. Yes you don't have all the services you will have in a big city, true! But you have a community, people who often around a table, share laughs, stories, good food, yes wine! and unforgettable memories. I think that wherever you go in the world, sitting around a table with locals is something to really understand the local culture.

In this community house, once every 2 months they always organise something to gather around a table, eat good food and time. In June we usually gather and celebrate the Teramo's 1st of June dish the traditional tasty minestra made only the 1st on June. During this event, we had some very nice Paella with seafood as one of the members lived in Spain for few years. Other delicacies and events include local wild game that normally would be impossible to eat in the restaurant. Participating to these events is totally possible when you've a local friend like Marino.
Adopt a Beehive from Abruzzo
We've been taking forward our programme 'adopt a beehive' from Abruzzo. This month we personalised Hanneke's beehive who went for a fun game of words. Give it a look
Check out how you can adopt a beehive, help the bees and the local beekeepers.
Abruzzo Truffle News June
Black summer truffles are BACK! Fancy joining us for a hunt? Come visit Abruzzo and experience an authentic truffle hunt, and then we feast on our finds!
View this post on Instagram
Can't make travel plans quite yet? How about a virtual experience where you can learn all about truffle hunting and the mysterious truffle from home?!
Our friend Roberto recently came along on a Truffle Hunt Experience with us and here's what he said!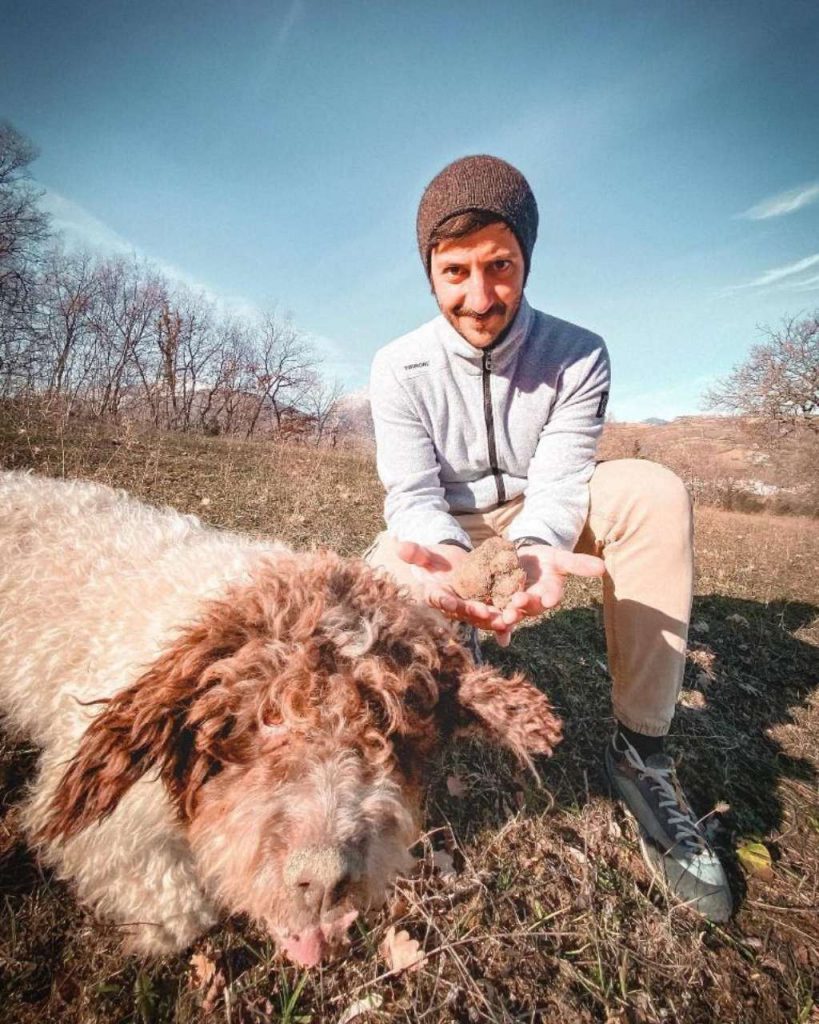 "One of the most fantastic and interesting experiences I've had lately? I can't help but think of my experience truffle hunting. A complex and little-known world, of which I honestly knew very little. I have to thank my friend Marino at Experience BellaVita, not only for telling me everything about the world of truffle hunting (how and where it grows, the different qualities, the use in the kitchen and much more), but also for having me participate in this fantastic tour together with Red, a very good super-sniffer truffle dog that managed to find the all the tubers in the photos. The experience finale was a delicious (truffle) lunch."
June's eating in Abruzzo
Other than it's black truffle season and Red has his work cut out for him, June brings the freshest varieties of veg and ingredients regionally-grown. Abruzzo's local market vendors have loads of fresh produce to sample. You can easily check the schedules and locations of local markets online by googling the name of the city where you're based (or want to visit) + 'mercato' to find local schedules, or check market days here at Italia-Mia.
Have a look at what food we've been enjoying recently: Authentic specialties from our favourite Abruzzese food vendors, restaurants or fresh regional dishes made here in our own home kitchen…
Pizza Dolce (Sweet Pizza) from Abruzzo
Recently we celebrated Mother's Day and indulged one of our favourite celebratory cakes! 'Pizza Dolce', a popular Abruzzo favourite. A delicious, spongy cake with layers of Italian custard cream, chocolate, and almonds…and it's to die for!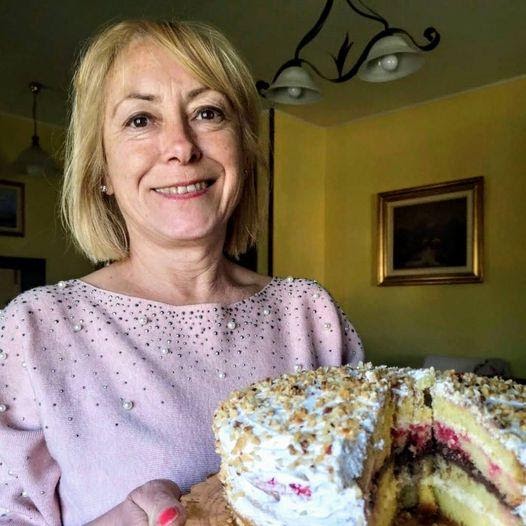 Want to give it a go? Come to our cooking class and learn how to make it.
The Best Neapolitan Pizza in Abruzzo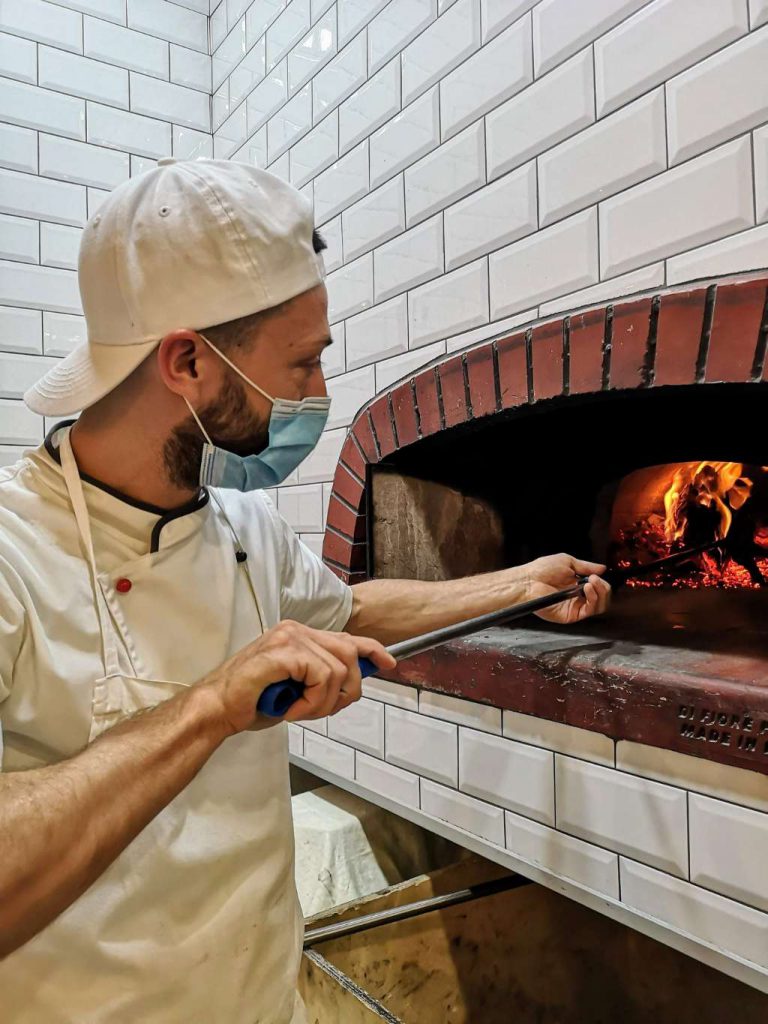 When you talk about pizza in Abruzzo, to my experience is very difficult to find an excellent pizzeria. Often locals don't travel and limit themselves to a restricted place for eating out and provincial pizzerias are often a flop. On our research for excellent pizza in Abruzzo, we re-visited for the 3rd time the Pizzeria Cacio e Peppe in Mosciano (Teramo) and tasted an authentic pizza from Napoli.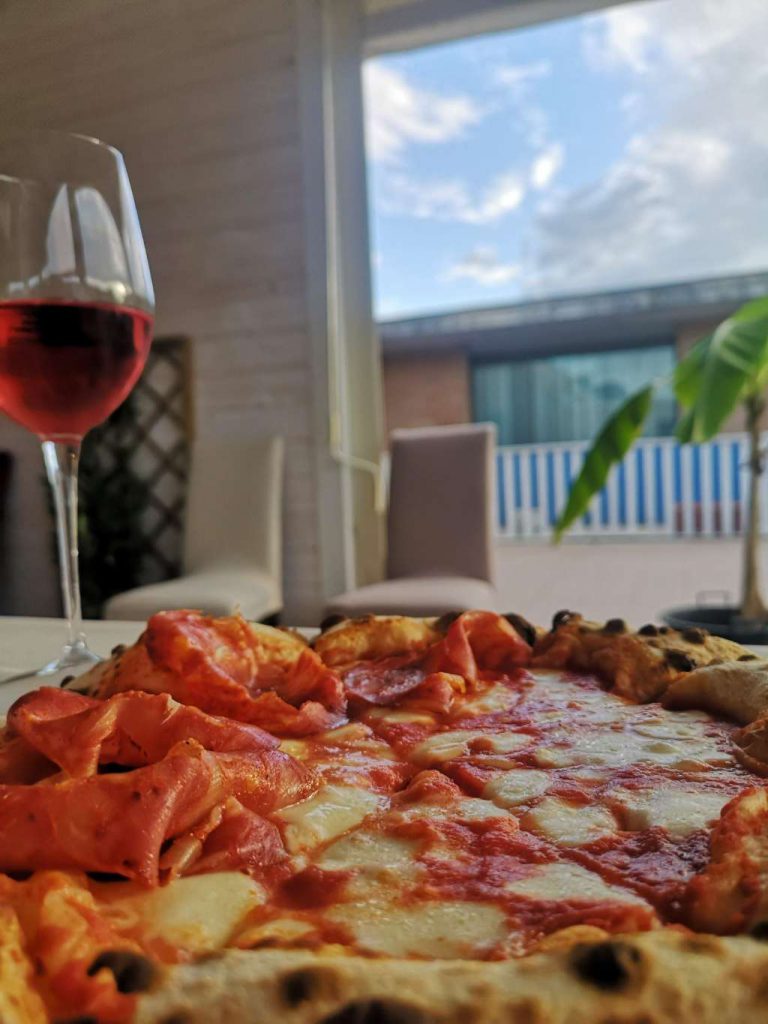 The owner is Peppe, originally from Campania and comes from a life in hospitality. In 2019 he decided to open in Abruzzo a true Neapolitan Pizzeria and inspire people to taste the real pizza from Napoli. If in some days you miss pizza, and like this style, you should definitely check it out.
What's Nonna Amina been up to in the kitchen?

Nonna Amina know's her stuff! She is always busy in and out of the kitchen and here she couldn't be happier as she enthusiastically selects some of cured sausage for our next tasty meal!
View this post on Instagram
Have a look at her new recipe book containing her traditional, favourite Abruzzese recipes!
Abruzzo Wines of June
Zappacosta Winery – Chieti
You know that we are very passionate about great wines and always researching the best wineries of Abruzzo. Recently we paid a visit to Matteo of the Zappacosta Winery and tasted his amazing wines.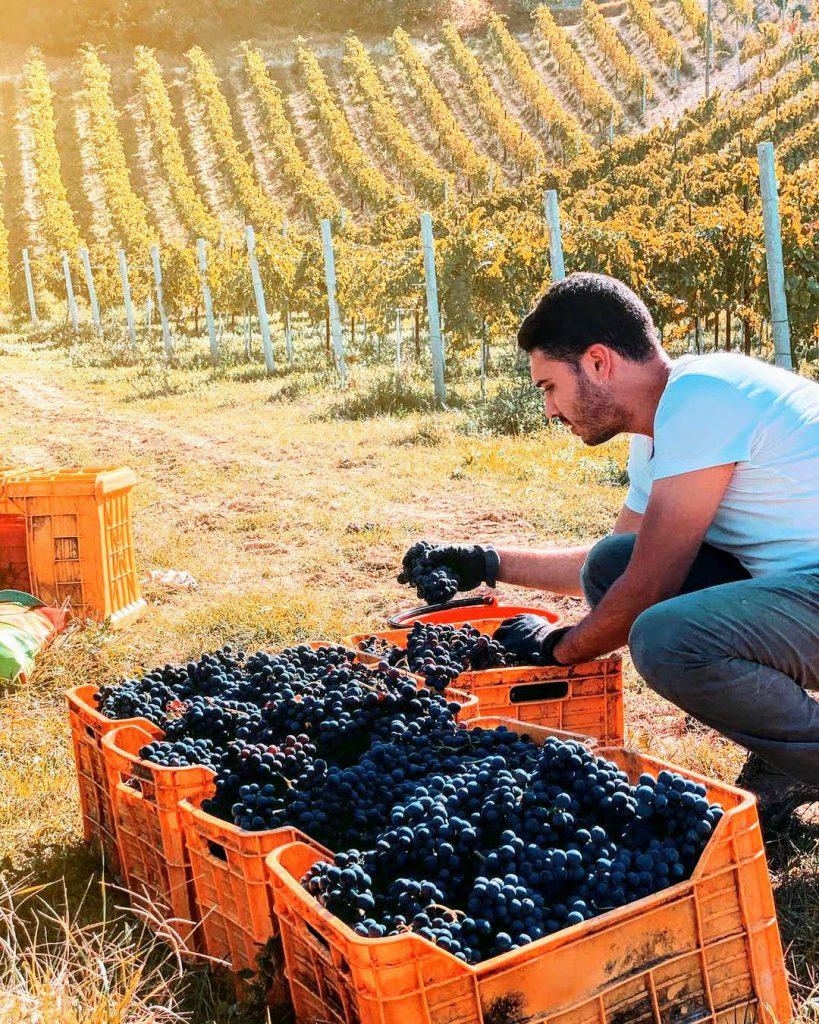 To discover more about our visit, his philosophy and wine, have a look at the Zappacosta blog post we've written.
Bossanova, when music meets awesome biodynamic wines!
Meet The Bossa Boys, Andrea & Nat, two young souls with a passion for music and a dream in common, to be winemakers!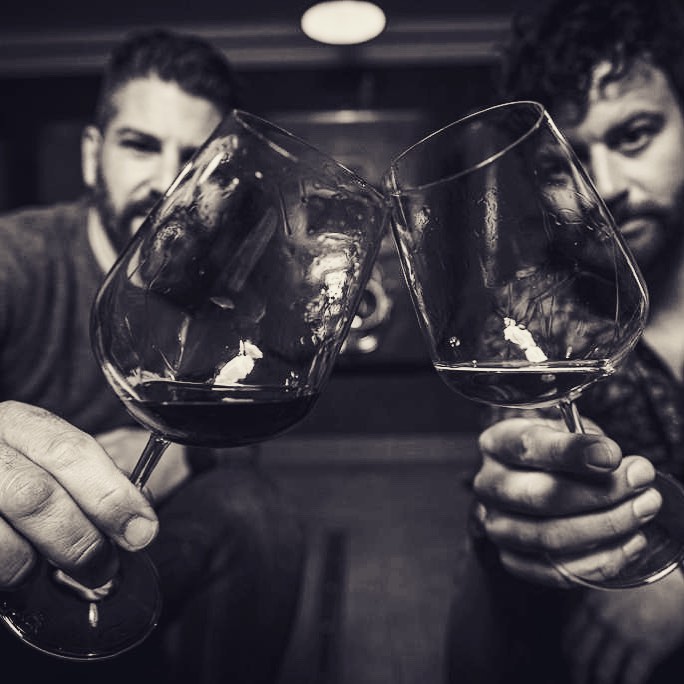 Bossanova wines! What do we say about them?
Diversity yet maintaining excellent quality they pride themselves on products that are 'accessible.' Bossanova wines are perfect, whether for picnics or fine dining, and maintain great quality for even Michelin starred restaurants.
Want to your wine trip to Abruzzo? You can ask Marino from Experience BellaVita to design or organise a tour for you.
Abruzzo Wildlife Watch
Villetta Barrea (Aq) – Abruzzo
View this post on Instagram
Our friend from last month has brought along some mates and they're are still looking for the post office! They seem a little confused, I wonder if the man on the left gave them the correct directions?!
We love seeing your experiences around Abruzzo! Share your moments with us on Instagram or Facebook @experience.bellavita so we can follow along
Abruzzo scheduled activities June
Event Listing, Feste, Concerts & Sagre in June
During the month of June you can discover festivals and events around Abruzzo like:
Aielli Aquila- Murales Tour 14 May to 22 August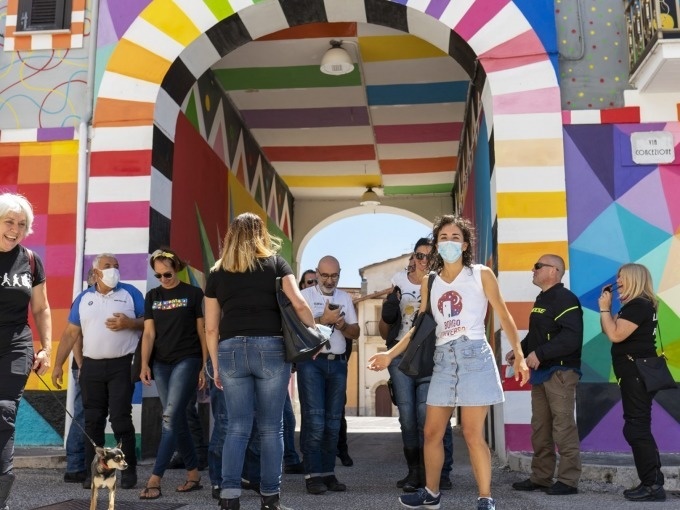 All the weekends between the 14th of May to 22nd of August you will be able to be guided though the murales of the town. In the town you will also be able to find street art, music performances, street food and markets. For booking and info at Borgo Universo.
Sagra Pizza Fritta & Arrosticini
For 3 days in the Pescarina district of Turrivalignani (PE) at p.zza Berlinguer, c.da Pescarina, the 'Sagra Pizza Fritta and Arrosticini.' Will take place from 20:00. Here you'll find food vendors offering: fried pizza, grilled meats (sheep, liver, chicken), and much more! From 21:00 there will be music and Latin dancing in the square.

L'Antico e Le Palme Antiques Fair
This event will return to San Benedetto del Tronto (close to Abruzzo's north border) centre as it has been for over 27 years, from the 25, 26, 27 of June. This annual Sambenedettese event is one of Italy's best exhibitions of the Italian antiques market, which over the years has brought thousands of antique fans to admire objects that are part of our culture, heritage and traditions.

More events and festivals are coming! Sign up to our newsletter to stay up to date.
Why should you visit Abruzzo in June, or at all?
There is so much to see and do in June. This month is perfect for discovering vineyards, exploring and sampling regional cuisine, community festivals, hiking in the National Parks, cycling, enjoying Abruzzo. Plus there are many fun activities for children to take part in!
Contact us today for a Private Authentic Abruzzo Experience.
We are part of the Travel and Tourism Directory