Exploring Italy: Best Places To Visit During Peak Travel Season
Summer is just around the corner. In Italy, it means that sandy beaches, cold glasses of wine, pink sunsets, and flowy linen dresses are coming back in style. Surely it all sounds like a dream.
However, summer is also peak travel season, which brings back crowded streets and pricey accommodations.
During 2021, more than 26 million people visited Italy. However, before the COVID-19 pandemic, more than 60 million people chose Italy as their holiday destination. Now that restrictions are slowly being lifted we expect to see even more tourists willing to discover the impressive Italian cities.
However, this is not a reason to cancel your upcoming trip to Italy.
If you Google "Italy best places to visit", the first cities that will come up are Rome, Milan and Venice. Although beautiful, there are many other hidden gems in Italy that will allow you to enjoy la bella vita without a lot of tourists and crowded streets.
Have you ever thought of the idea of a truffle hunting experience? Or, perhaps, a pasta-making class in Abruzzo?
These off-the-beaten-path locations offer a variety of activities when you are looking for authentic things to do in Italy.
Calabria

Calabria is the pearl of hidden gems in Italy, yet completely underestimated. It's located in the southern region, right at the toe of the boot. Calabria is surrounded by sea, meeting the Tyrrhenian Sea from the west and the Ionian Sea from the east and it should be at the top of the "Italy best places to visit" list.
It's a place where you learn how to slow down, so if you're planning on visiting Calabria, forget your to-do list or your phone notifications and just take the time for some well-deserved dolce far niente.
Have you heard of siesta? In Italy it's called a riposo. It happens around midday and it's the moment when everyone takes a break from work. Keep in mind that even touristic landmarks or restaurants might be closed during this time, so do yourself a favor and enjoy the riposo too.
If you're searching for unique things to do in Italy, Calabria is the perfect place to observe the authentic Italian life and to strike up conversations with locals. You can lay by the beach all day in Tropea, surrounded by the crystal-clear waters. If you are a history lover, you can also visit the fortress of Le Castella or the city of Stilo.
If you love spicy food, then Calabria is your ideal destination. One of their main signature ingredients is the famous chili pepper, which is about 3 to 16 times hotter than jalapeño. It's important to mention if you don't like spicy dishes when you're ordering food.
Being so close to the sea, Calabria is also a great place to try different fish or seafood, as well as bergamot, a citrus fruit you can naturally find in this region.
Basilicata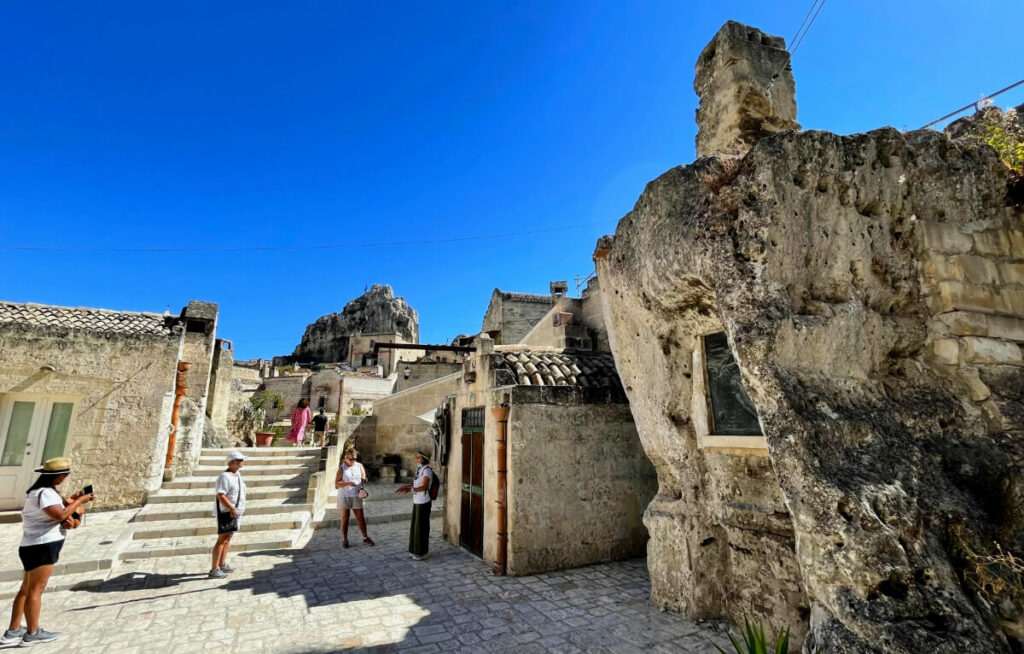 When tourists hear about Southern Italy best places to visit, one of the first things that comes into their mind is Puglia. However, it can get pretty busy.
On the other hand, Basilicata, which is Puglia's neighbouring region, is often overlooked by tourists during peak travel season, although it offers some astonishing landmarks. Moreover, it offers the perfect mix of traditional Italian food and landmarks worth exploring.
With the help of local experts, you have the opportunity to learn how to make the famous bread of Matera at a local bakery from scratch, designed in its original, peculiar shape. Of course, you'll be able to taste the final result, as well as lots of other bakery products and pastries.
After indulging in a variety of delicious foods, a hike is more than welcomed. The National Park of le Murge is just outside of Matera and you have the chance to explore it while you hear more details about its history, thanks to a local guide. Matera is one of the oldest continuously populated places in the world. With the help of local experts you can discover why that happens and many more insights.
Another worth-visiting destination in Basilicata is Altamura, the first town in the world where a McDonald's branch closed after 6 months. Of course, you can't leave Altamura before exploring an ancient wine cellar, where you can admire a collection of antique winemaking equipment, and, of course, have a glass of the delicious wine they serve.
Abruzzo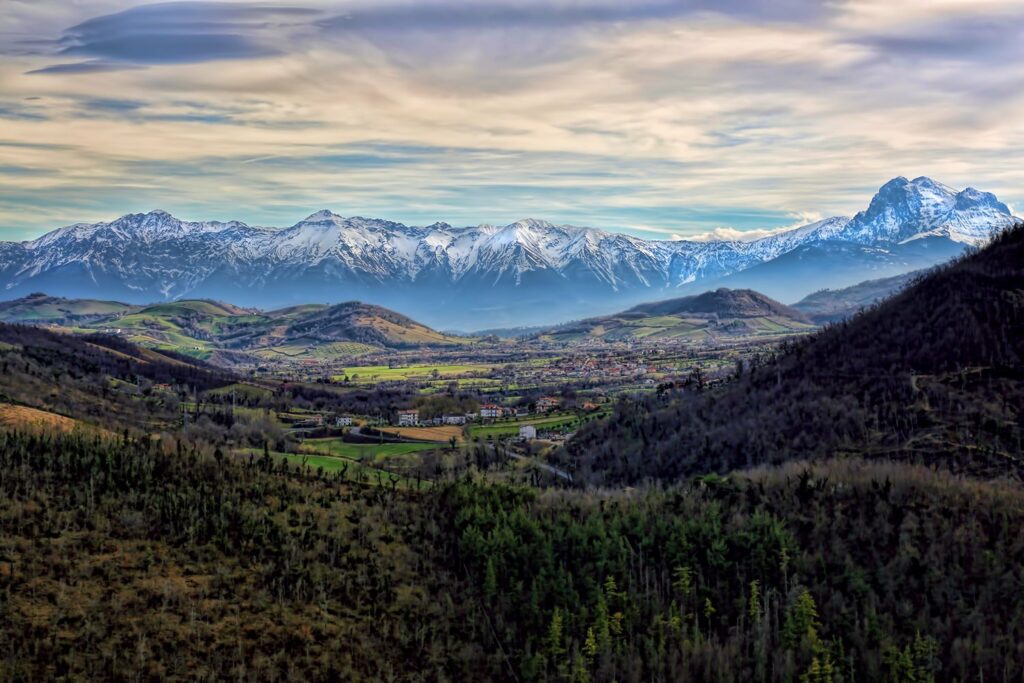 Florence and Rome are the most popular cities in central Italy and are indeed at the top of the list if you Google "Italy best places to visit". However, they can get pretty crowded, especially during peak travel season.
Nonetheless, there are places in central Italy that will allow you to truly experience the authentic Italian life. One of them is Abruzzo.
Many people have heard of the truffle hunting experience in San Miniato, Tuscany. White truffles are the signature dish of this region. They are highly luxurious truffles and the rich soil of the Tuscan hills offers the perfect environment for growth.
Every year, in November, Italians celebrate white truffles at a gourmet festival in San Miniato, where people can taste traditional Italian food and, you guessed it, have a truffle hunting experience.
However, not many visitors know that you can have the same experience in Teramo, Abruzzo, with fewer tourists and guided by a local family. You'll have the chance to learn from local experts how to distinguish good-quality truffles from other types of truffles and more about their history.
Teramo is a great place for foodies, with traditional dishes ranging from seafood, to legumes, pork and mutton. Forget the boxed pasta, in Abruzzo you can learn how to make the traditional Teramo pasta called 'Pasta alla Chitarra' from scratch. It's a method that will allow you to experience the original, unprocessed pasta taste, as they are made without machines, but with a wooden tool.
If you prefer to explore urban areas, you can visit L'Aquila, the capital of Abruzzo. The city offers many impressive landmarks, like the L'Aquila Cathedral or Basilica of San Bernardino, that will take you back in time in a second.
Explore More Hidden Gems in Italy With Us
Peak travel season is not a reason to cancel your upcoming trip, but rather an opportunity to visit those non-touristy places in Italy, that will allow you to truly experience la bella vita.
And the best part, you can actually explore these places without any time spent on planning. That's right. Calabria, Basilicata, Abruzzo, or other regions that caught your attention – our tailored tours give you the freedom to choose any Italian destination.
We'll arrange the whole itinerary for you and we'll make sure to add on the list authentic things to do in Italy. We stay in touch with local experts from each region and we will connect you with them.
Schedule a call with us and prepare for your next Italian adventure!