New Travel Regulations of Italy
[vc_row type="in_container" full_screen_row_position="middle" column_margin="default" scene_position="center" text_color="dark" text_align="left" overlay_strength="0.3″ shape_divider_position="bottom" bg_image_animation="none"][vc_column column_padding="no-extra-padding" column_padding_position="all" background_color_opacity="1″ background_hover_color_opacity="1″ column_link_target="_self" column_shadow="none" column_border_radius="none" width="1/1″ tablet_width_inherit="default" tablet_text_alignment="default" phone_text_alignment="default" overlay_strength="0.3″ column_border_width="none" column_border_style="solid" bg_image_animation="none"][vc_column_text]
New Italian Travel Regulations
The newest updates and useful tips
This blog post was updated on the 22nd of May 2020 – The current regulations about traveling back to Italy were taken from 2 governmental Italian websites ViaggiareSicuri.it & Esteri.it. We will try our best to update you with Italian travel regulations all the time.
In our blog post, we would like to inform you about the newest Italian travel regulations: providing you with the updates and also give some explanation about these changes. Because we have some good news for you! From the beginning of June also tourists are allowed to enter Italy, so you can start to plan your Italian holiday.
As you might know, we Italians are very proud of our heritage, from culture, food, nature and we could continue this for hours. That is why while visiting Italy, you will meet so many small business owners who offer you authentic experiences, cozy accommodation, regional tasty food or wine tours, and many interesting things. The local knowledge and authenticity of these businesses will make sure you get a lifetime experience. Please, do not forget this while visiting Italy and if you can, try to support these business owners with buying their services. Thank you!
Let's see together, what are the main points of the travel regulations. Please keep in your mind, that these regulations we present you now might be slightly different in each region, but surely the keeping the distance (recommended 2 meters 6.5 foot, at least 1 meter 3.2 foot), wearing the face mask (compulsory everywhere in public places) washing your hands regularly is valid in the whole country.
When it will be possible to travel to Italy again?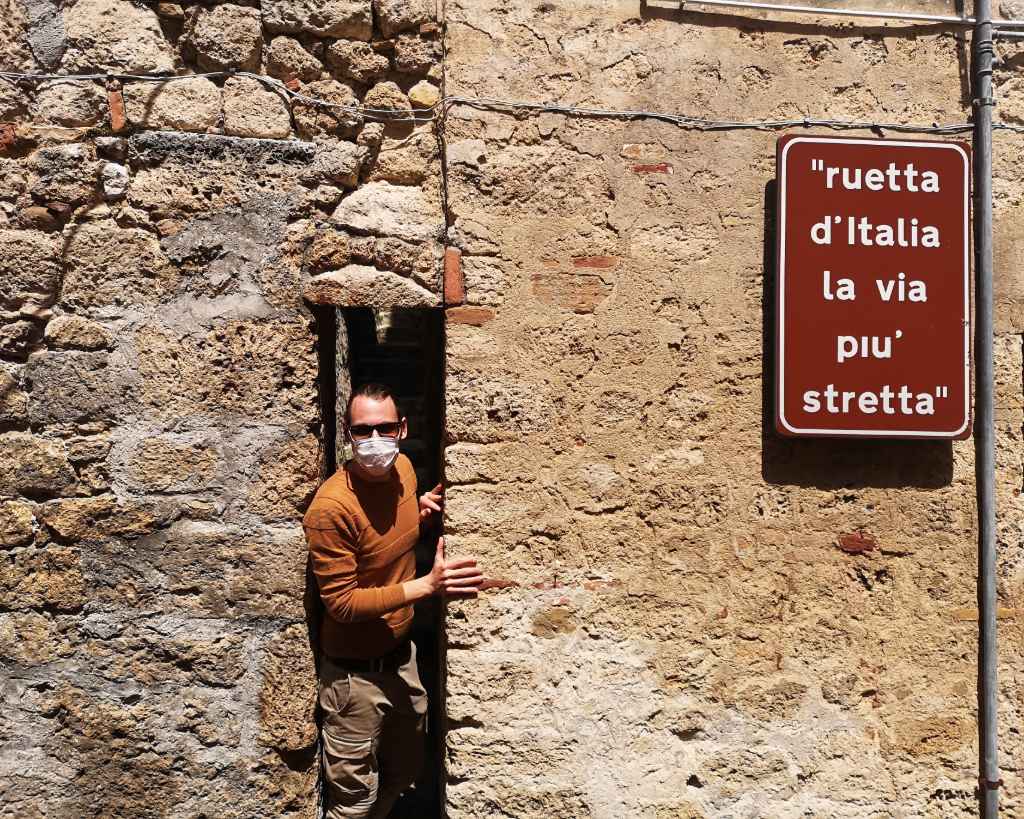 From June 3, people will be allowed to travel freely from and to the following Countries:
Member States of the European Union (besides Italy, the following are EU Member States: Austria, Belgium, Bulgaria, Cyprus, Croatia, Denmark, Estonia, Finland, France, Germany, Greece, Hungary, Ireland, Latvia, Lithuania, Luxembourg, Malta, Netherlands, Poland, Portugal, Romania, Slovakia, Slovenia, Spain, Sweden, and the Czech Republic);
States party to the Schengen Agreement (non-EU States party to the Schengen Agreement are: Iceland, Liechtenstein, Norway, Switzerland);
United Kingdom of Great Britain and Northern Ireland;
Andorra, Principality of Monaco;
Republic of San Marino and Vatican City State.
From 3 June, people traveling to Italy from these countries will no longer be required to self-isolate themselves under the supervision of the health authorities for 14 days, unless they have stayed in other Countries during a 14-day period prior to entering Italy.
What does this mean in practice? For example, people traveling to Italy from France on June 14 will be required to self-isolate only if they traveled to France from the United States, for example, on June 4; however, they will not be required to self-isolate if they traveled to France from the United States prior to May 30, or if they stayed in Germany between May 31 and June 13.
When travels to/from countries outside Europe will be allowed again?
At the moment we don't know yet when travels to/from other Countries than those listed above will be allowed again. Travel to and from abroad (Countries not listed above) continues to be allowed only for proven work needs, of absolute urgency or for health reasons; In any case, as a citizen or residence cardholder, you are still allowed to return to your (home) country.
Will Hotels, B&B be open as usual?
Yes, they will be open as usual, but again with some restrictions. In all shared spaces you will be required to respect the social distancing rule of 1 meter. The shared tools will be sanitized after usage. Italy is a land of cozy and authentic B&B-s, so do not miss the opportunity to book your accommodation in one of these. In Abruzzo, for example, we recommend you this one: La Grande Quercia B&B
Will I be allowed to eat at restaurants, have my favourite cappuccino or aperitivo?
Great news! Yes, you will. Italian restaurant and bar owners will do everything to keep you in a sanitized, safe environment, so you can enjoy your meal or aperitivo fully.
The Italian government gave the restaurant and bar owners temporary special permission to place the table and seats outside in the open air. A great way to enjoy your meal or coffee in the piazza.
Maintain the security distance of 1 meter (3 foot) between people at any time.
You are required to book your place at the restaurant, although no one will say no if they have free spaces.
You are required to sanitize your hands when you enter the bar or restaurant.
Will I be able to visit museums?
Yes, you will! just keep in mind the social distancing rules and wear all the time a face mask.
Can I go to the beach?
Yes, you can. Between sunbeds, you're required to leave a space of 1.5 meters (5 foot). You can play matkot, do windsurfing and jogging but no group sports (i.e. beach volley) are allowed. Why don't you venture into these wild beaches of Abruzzo? Riserva del Borsacchio Torre del Cerrano or Punta Aderci.
Did yo know that you can also have an unforgettable experience on top of the Adriatic Sea? Discover about Trabocchi
Can I go shopping for my favourite clothes, shoes?
Yes, like any other places you will have to respect the health measures, wearing gloves (should always be provided by the shop owners) wear a face mask, and keep the usual 1-meter distance.
What else can I do?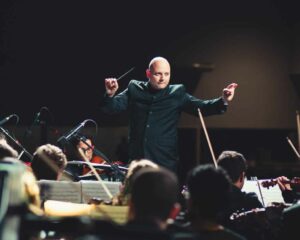 Mind that each region might ban or allow certain activities, it is your responsibility to inform yourself. The easiest way for you is to ask at the local tourist information point.
Go to church
Go to the cinema and theatre
Gym, swimming pool
Get your Italian-style haircut
Hot springs & thermal baths
What am I NOT allowed to do?
You're not allowed to take part in a big gathering, although you're allowed to see your friends, meet other travellers, always keeping in mind the social distancing measures.
Where can I find more information about the novel Coronavirus?
The Ministry of Health has set up a dedicated website: www.salute.gov.it/nuovocoronavirus
The Regions have activated a local helpline to handle the many requests for information and advice: Regional telephone information hotlines 
Tip: Discover and Enjoy Abruzzo with us!
With all the restrictions, it will be a different holiday than usual, however, it might be a good opportunity for travelers to venture off the beaten paths and discover hidden gems of Italy: away from tourists and discover new holiday destinations. Have you ever heard of the Abruzzo Region? We will help you discover it!  You can choose from cooking class with Nonna, wine tasting tours, truffle hunting, or many other interesting activities. Have a look at our unique experiences![/vc_column_text][vc_raw_html]JTNDc2NyaXB0JTIwY2hhcnNldCUzRCUyMnV0Zi04JTIyJTIwdHlwZSUzRCUyMnRleHQlMkZqYXZhc2NyaXB0JTIyJTIwc3JjJTNEJTIyJTJGJTJGanMuaHNmb3Jtcy5uZXQlMkZmb3JtcyUyRnNoZWxsLmpzJTIyJTNFJTNDJTJGc2NyaXB0JTNFJTBBJTNDc2NyaXB0JTNFJTBBJTIwJTIwaGJzcHQuZm9ybXMuY3JlYXRlJTI4JTdCJTBBJTA5cG9ydGFsSWQlM0ElMjAlMjI1MjczMzY2JTIyJTJDJTBBJTA5Zm9ybUlkJTNBJTIwJTIyZmVmMTEwNTUtNTRhZC00MTM3LWEzM2MtN2YwYzQ5MTEwOGIxJTIyJTBBJTdEJTI5JTNCJTBBJTNDJTJGc2NyaXB0JTNF[/vc_raw_html][/vc_column][/vc_row]