The Italian Way of Life: Embracing the Pleasure of La Bella Vita
Have you ever heard native Italians using the expression "piano, piano" and wondered what it meant? Well, it has nothing to do with Mozart or music but has everything to do with 'take it slow.' The literal translation is 'slowly, slowly' and it is a staple phrase in Italian, which is often used to encourage our friends and family to take it down a notch, not to rush matters and 'all in good time.' This is only a small part of the Italian way or 'Bella Vita' which celebrates quality time with friends and family, drinking and eating well, and appreciating all forms of beauty.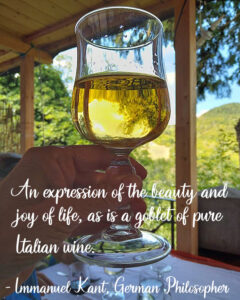 BELLA VITA : WHAT IS IT ALL ABOUT?
In Italian, the phrase 'bella vita' translates to 'beautiful life.' It is the cultural philosophy of the Italian way of life which celebrates the joy and appreciation of simple pleasures. It is spending quality time with friends and loved ones, sharing experiences, enjoying delicious food and drink, and appreciating simple beauty in our everyday lives. It encourages a slower pace and finding joy in the moment.
BEYOND ITALIAN FOOD: LANGUAGE, CULTURE & WAY OF LIFE
Italy's incredible cuisine is undeniably ingrained into the Italian way of life. This goes far beyond the dinner table! Enter the richness of our Italian language and regional dialects, our culture, history and customs passed on through generations. They shape everyday life for Italians!
Bella vita is a bona fide cultural philosophy that invites us to indulge and savour the moment and to find beauty in every corner of our lives. That said, 'bella vita' truly entices curious travelers from all over the globe to explore the wonders of Italy!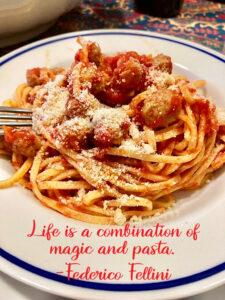 BEAUTY AND QUALITY CRAFTSMANSHIP: ITALIANS LOVE HOMEMADE 
We Italians value and appreciate the 'homemade' and 'artigianale,'  and greatly enjoy our traditional Italian products! Whether it is the art of winemaking, the seasonal harvest of tomatoes for flavourful passata sauce, or the pride in growing our own fruits and vegetables, we cherish our connection to the land and the satisfaction of crafting something by hand.
Even Sir Elton John was inspired…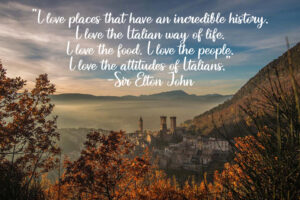 SHARING QUALITY TIME
One of our past clients from America, shared a lovely story which perfectly embodied the Italian philosophy. The client's father, who cherished his Italian heritage, was an avid winemaker. It wasn't just the wine that fuelled his passion. It was the experience!
The highlight of their winemaking was their grape stomping event! This became a festive celebration of fun and laughter that evolved into a grand feast for good friends and family! Celebration and togetherness, joy and camaraderie embodies the Italian way of life creating lasting memories to cherish!
Want to slow down and savour all which Italy's Abuzzo Region has to offer?…
EXPERIENCE ITALY'S 'BELLA VITA' AND JOIN US!
Along with your friendly, expert Italian guide & travel companion, you'll be set on a course to experience and savour the spirit of 'bella vita,' first hand!
We create rich and immersive tailor-made experiences to suit all travelers who seek to venture off-the-beaten-track and immerse themselves in the Italian way of life. With your input we can put together a  tailor-made itinerary, or join in on one of our existing food or wine experiences. There are so many options! Explore charming wineries offering some of Italy's best wines, see artisanal products being made, check out an artisanal workshop, or discover hidden gems that showcase fascinating art, architecture, and design of Italy… then maybe a 'passeggiata' (a leisurely stroll in a town centre) or a pre-meal 'aperitivo!' You'll certainly witness breath-taking views and maybe even meet some friendly locals along the way!
Now that's taking it slow, à la 'bella vita!'
As your Italian hosts, we extend the warmest hospitality, welcoming you not just as clients but as new friends.  We open our hearts and homes to share our stories, traditions, and passion for our beloved country. With us, you will experience the authentic spirit of bella vita, creating memories that will stay with you long after your journey has ended.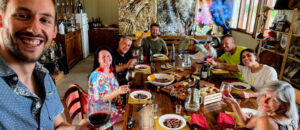 GET IN TOUCH AND UNCOVER THE SECRETS OF LA BELLA VITA – EXPERIENCE BELLAVITA YOUR DEDICATED ITALIAN TRAVEL EXPERTS.