Abruzzo in February: Travel Tips, Weather, Food & Wine
Abruzzo in February – At a Glance
Abruzzo in February – What to Expect
There are certainly deals to be had in the month of February! As it's still low-season, generally prices for accommodation are lower and crowds are fewer and far between, so you can feel at ease and roam freely. Plus we have winter sports! Get outside in the crisp Abruzzo air and go skiing or hiking, but don't forget to dress warm!
Weather in Abruzzo Italy in February
Abruzzo weather usually leans on moderately cold in February with some humidity closer to the coast. This month we saw a few bright sunny days and temperatures from about 16°C drop to below zero and… SNOW! Which even stuck around a few days in some areas near the coast.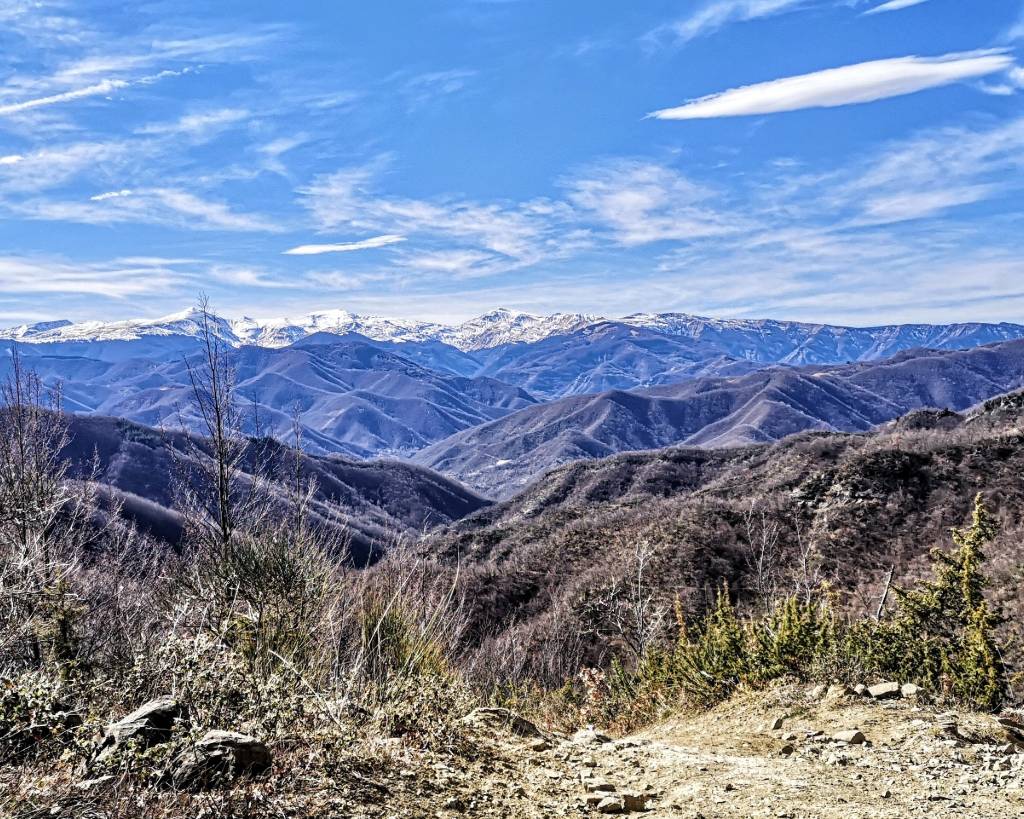 What to pack and what to wear in Abruzzo in February?
As always, we recommend when you're exploring Abruzzo in February have durable, warm footwear with comfort in mind, and clothing wise you won't need a swimsuit but keep your options open and layer!
What to Visit in Abruzzo in February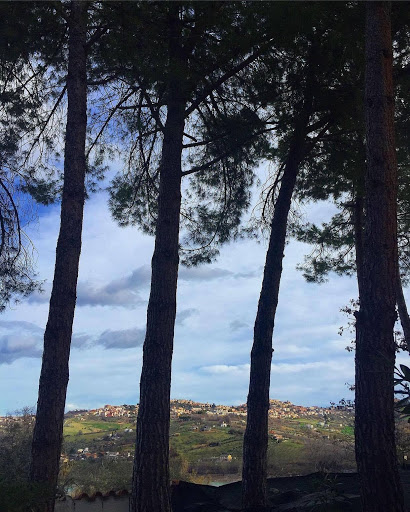 A sunny day's view through the trees exploring near Lago di Penne, the mountains near slot gacor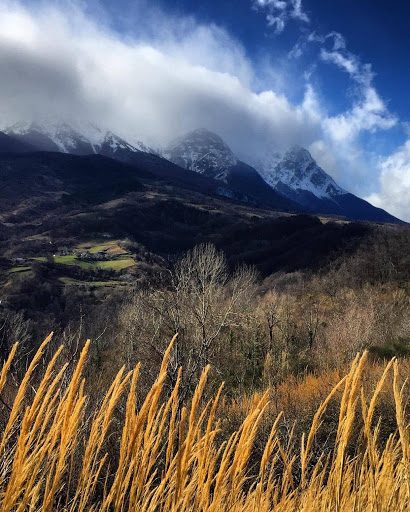 A few days later we visited the borgo of Santo Stefano and what a splendour it was covered under a pristine blanket of snow!
View this post on Instagram

February's eating in Abruzzo
Despite we eat a lot of seasonally grown food in Abruzzo, anytime of the year the most important thing is to eat well! As February is a cold month we want to stay warm, fill our bellies and feel full, and we did just that!
Have a look at what we sampled this month: in regional eateries, authentic specialties from our Abruzesse food producers made here in our own home kitchen, and also a mention or two from former tour-guests!…
Truffle products from Abruzzo
Our friends at L'Oro Della Terra produce this excellent Abruzzo-made Truffle paste. It's perfect for pasta and even bruschetta! We introduced it to one of our former tour-guests via our Abruzzo gift pack and she couldn't stop raving about it on social media!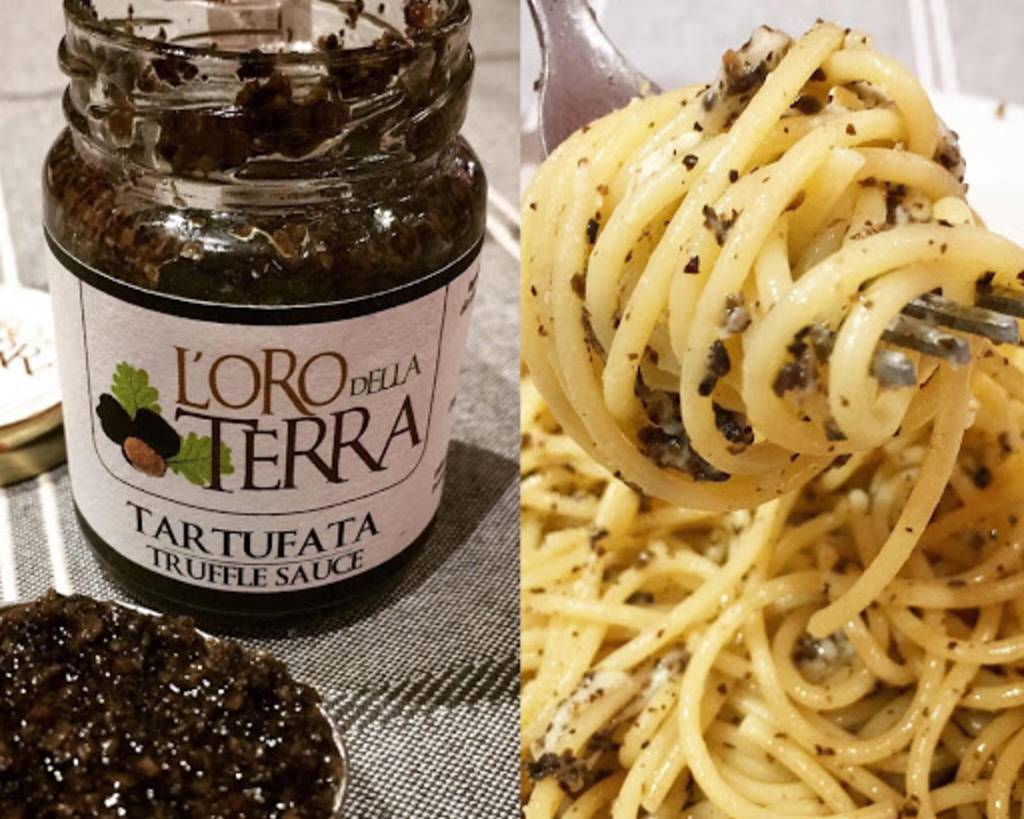 "You know, when you open a jar of this truffle paste @loro_della_terra and you get a wiff, it's pure magic. This was epic and #madeinabruzzo
On of the Best Pizzeria in Abruzzo
Can you ever get enough pizza? We can't. We were craving good, freshly made pizza so we picked up a big order, from one of our favourite pizzerias in Roseto at Pizzeria Impastatori Pompetti

All bases covered! We've got our seasonal vegetables, meat and classic Margherita with mozzarella di bufala.
Organic Abruzzese Honey
We can't forget about honey! We go through a lot of it. We're always stocked up with our own organic honey, not only because we love it and it's a super wholesome product, but because it's cold and flu season!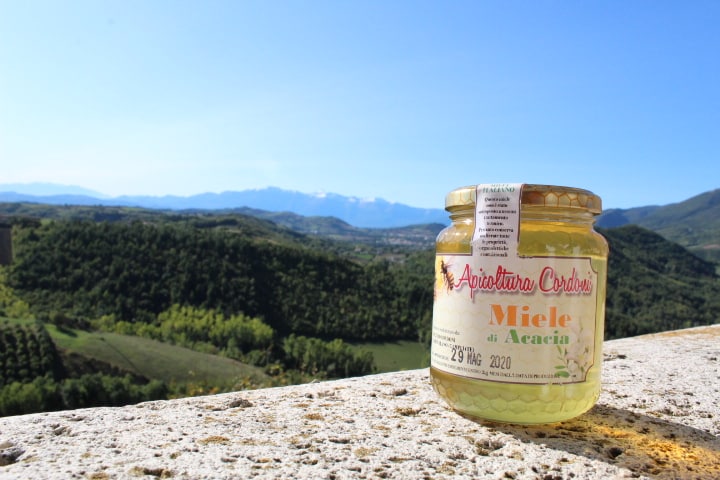 Get Yourself into a Wine Tasting
We went to visit a 400y old family winery on the hills of Campli in the province of Teramo, tasting a 60years old aged wine. Come and discover the wines from Abruzzo with us.

How to open and Serve wine like a Sommelier
A little wine on a cold winter evening doesn't hurt either. Do you know the correct way to open a bottle of wine? Have a look and find out
Nonna Amina's Cookbook from Abruzzo
And of course Nonna Amina was busy too! Despite it was her birthday she cooked up a delicious storm for us! 
View this post on Instagram
To celebrate her, and her cooking, we've just put together a recipe book of her traditional Abruzzese recipes. Have a look!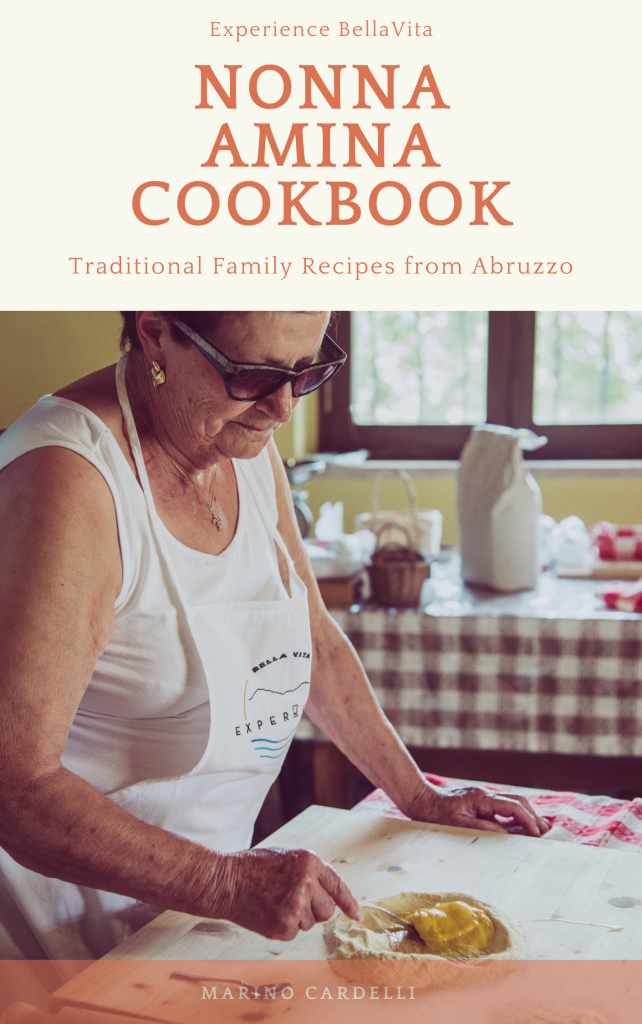 Get your copy before it's gone!
February Traditional Dishes and recipes from Abruzzo
Sweet Ravioli from Teramo
February is the month of Carnival and throughout Abruzzo you can find lots of traditional rtp slot gacor. Our family favourites are ravioli dolci, sweet ravioli with a savoury topping. A mix of flavours that come into a tasty balanced dish. Try it at home, or attend our online cooking class and learn hot to make fresh ravioli together.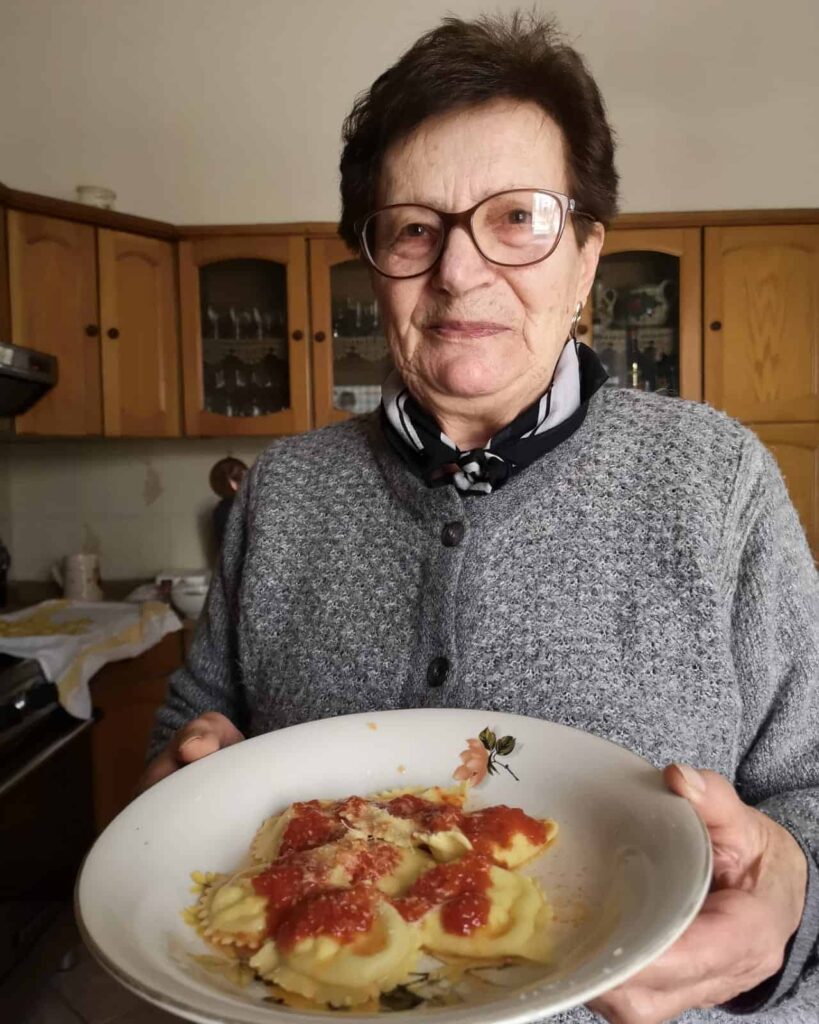 Abruzzo scheduled activities February
Food & local Festivals in Abruzzo in February & Cultural Events
Here are some great events in Abruzzo in February:
Carnival at Francavilla al Mare
Varied dates, check carnevaledabruzzo
Carnival hosted in Francavilla al Mare (CH), is a much-loved festival of ancient origins and has been the city's grand celebration since 1948, hosting large parade of floats from expert papier – mâché masters. The structures begin from clay models and continue with the use of papier-mâché and fiberglass, a spectacle of wonderful art and culture not to be missed!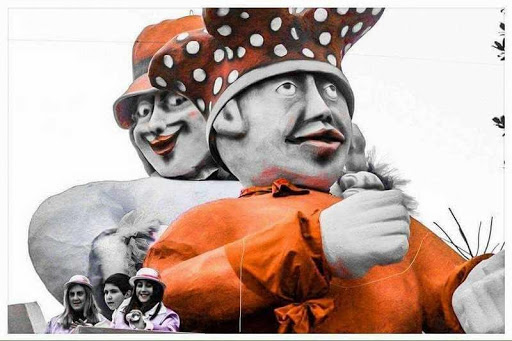 This year it was February 16th however because the date of Easter changes each year, so do the dates for carnival festivals. Depending on the lunar calendar, Carnevale can fall anywhere from early February to early March.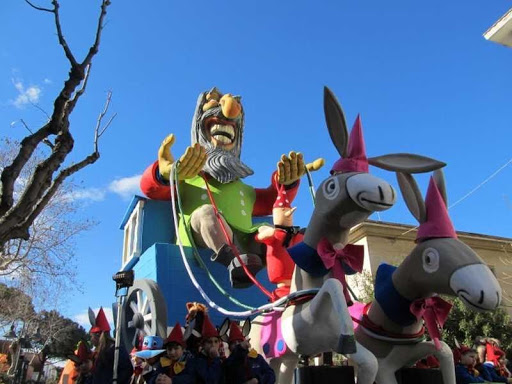 There are several cities and towns hosting carnevale in Abruzzo. They include: Montorio Al Vomano (Te), Chieti (Ch), Torino Di Sangro, Schiavi Di Abruzzo (Ch), Luco Dei Marsi (Aq), Scontrone (Aq),Castiglione Messer Marino(Ch)
Feast of San Biagio at Taranta Peligna (CH)
3rd of February
This centuries old ancient ritual features 'Panicelle di San Biagio,' traditionally eaten for devotion or stored to protect children from sore throats. The preparation and distribution of the Panicelle was a tradition started by the woolen masters, who in the sixteenth century formed a religious Brotherhood and built the town's church of which today the beautiful facade and the carved wooden doors still remain.
The preparation begins on February 1 and according to an ancient ritual, it starts with the piling of the dough by the brothers and ends with the blessing of the dough. It then is covered by a woollen cloth and put in cupboards. After the bread has risen, the dough of the panicelle is then entrusted to the women, who pack it in the form of a blessing hand. The transport of the panicelle is then handed over to the village girls who, in a procession, arrive at the oven in the light of the torches. On the day of the festival, the bread is then blessed and given out during the mass and after the procession.
Feast of Sant'Agata in Castelvecchio Subequo (AQ)
4-5 February 4th/5th and August 20th
The first fair of the year includes the town's procession of St. Agata's statue carried on the shoulders of women and the distribution of 'sacred' bread loaves in the shape of a female breast, which symbolize the martyrdom and purity of this Sicilian saint.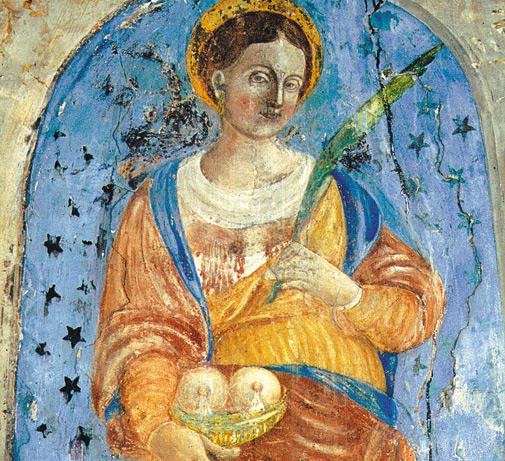 Loaves are prepared both savoury and sweet and it is a preparation which dates back centuries. On this occasion, breast-shaped loaves are prepared , taken to the rural church dedicated to her, which are blessed and bathed in the water of the nearby spring .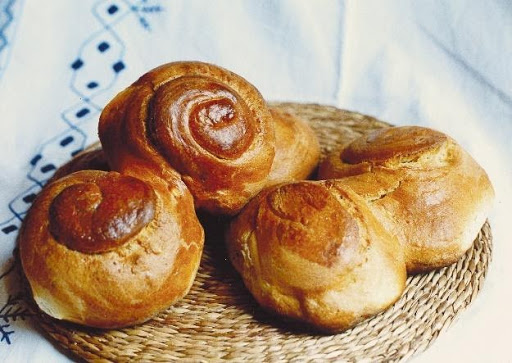 It is said that in the past, pregnant women and mothers would perform a cleansing or purification with the water of the spring to invoke the saint so as she would bless them and have them not lack milk for their babies. Saint Agata's sacred bread is an expression of tradition and popular faith.

More events and festivals are coming! Sign up to our newsletter to stay up to date.
Why should you visit Abruzzo in February, or at all?
February is a great month to discover Abruzzo and there is much to see and do! From discovering local traditions and attending festivals, sampling traditional cuisine, hiking, cycling and winter sports, and if you are travelling with children there are plenty of activities to keep them entertained!
Contact us today for a Private Authentic Abruzzo Experience.