A list of the Best Things to Do, Eat and Visit in Teramo City
Discover all the secrets of Teramo, this small province of the Abruzzo Region: Experiences with locals, cooking classes, food tours, where to eat, must-see, sightseeing, and interesting things to do in and near the city.
Here is my personal list of the best things to do and see in Teramo:
Duomo (Cathedral) of Teramo = Cattedrale di Santa Maria Assunta
Teramo Cathedral (Italian: Duomo di Teramo, Cattedrale di Santa Maria Assunta) is a Roman Catholic cathedral in Teramo, (Abruzzo, Central Italy), dedicated to the Assumption of the Virgin Mary and to Saint Berardo, the patron saint of the city. It is the seat of the Bishop of Teramo-Atri. Built-in Romanesque-Gothic style, it was consecrated in 1176 (Wikipedia).
Roman Remains
Roman Domus and church at Piazza Sant'Anna
Roman theatre (can just be seen from the outside)
Archeological Museum
Francesco Savini, is an important archaeological museum, holding not only the secret of the great Roman city of Interamnia (today called Teramo), but also collecting the rest of the nearby pre-Romans necropolis dating from the X BC until the II BC.
At the moment the museum is closed for 2 years due to one of the earthquakes we had.
Art Gallery Teramo – Pinacoteca
With local art pieces of the 400 until the 19th century. Take me there
Local Artisans
gili-lab – V. Delfico 32 64100 Teramo – Take me there
Monica Castle
It's a private beautiful castle, which you can find open sometimes.
Via del Castello, 64100 Teramo TE
Local Market (Saturdays)
There is the local market in the 'Corso' (main street) of Teramo, from about 8 am to 1 pm every Saturday. What you can find heer? Lots of clothing, shoes, accessories, kitchen equipment, and of course local food. The Corso is divided into two sections: Corso Nuovo (New Street) and Corso Vecchio (Old Street). You will see immediately, why is called like that.
One food section is located along with Corso Porta Madonna, while the other one is in Piazza Verdi. You will see a piazza full of Porchetta vans. Also don't miss visiting the ancient market, called Mercato Coperto (Covered Market), it's within the piazza.
Best Food Scenes in Teramo
Take-Away pizza (Pizza al taglio)
You've to know that in Italy you find 'pizza al taglio' meaning sliced pizza that you normally take home or just sit quickly and eat it there. Usually they are served as rectangular pieces and you can pick different ones.
Pizzeria Da Mario, grab a slice of pizza at the oldest pizzeria of Teramo. But be prepared, the staff isn't friendly though 😀 – Via Duca D'Aosta, 6, 64100 Teramo TE – Take me there
Pinsa Romana, this Roman's style pizza in Teramo, they don't have a google listing, but you can find them just next to Harvest Natural Wine bar
Pizza Restaurants (Pizzeria)
The 'Pizzeria' is normally a restaurant where you go and sit there for dinner. In Abruzzo you will normally not find a Pizzeria making pizza during the day. Here you will normally be served a 'pizza al piatto' the classic whole round or oval shaped pizza.
My recommendations in the city include:
The best gelateria (ice cream place)
Cremeria Ventotto, High quality and researched ingredients: try the gelato 'veleno', 'crema d'abruzzo', 'liquirizia' & 'fondente' – Via Antica Cattedrale, 28, 64100 Teramo TE – Take me there
La Terrazzina, their Tiramisù gelato is the best gelato they serve here. It seems like you're eating a Tiramisù dessert but in a gelato format – Via Carlo Forti, 12, 64100 Teramo TE – Take me there
The best fresh yogurt
You can't try everything in one go. Stay at least 2 days in Teramo!
Yo! Ice & Coffee – Via Giosuè Carducci, 7, 64100 Teramo TE – Take me there
What to eat in Teramo
Timballo (Abruzzo's lasagne),
Mazzarelle (Lettuce roll with lamb' intestine),
'Chitarra con Pallottine alla Teramana' (Thin squared spaghetti with tomato sauce and tiny meatballs,
Scrippelle Mbusse with broth,
'Formaggio Fritto' our tasty fried cheese.
If you're interested in cooking them yourself with my nonna, feel free to contact us.
Restaurants
Best Craft Beers in Teramo
For craft beer lovers, here you will find the best beers of the Abruzzo Region, Italy, and international beers too.
Monkeys pub a huge choice of local and international Craft Beers and the best burgers in town!
Wine bars & Cellars
Enoteca Centrale: with a selection of local wines such as Montepulciano, Trebbiano, Pecorino, Cerasuolo, etc. – Take me there
Harvest: it is a natural wine bar, which only offers natural and organic wines & other drinks – Take me there
Enoteca Pot Still: They have a great selection of wines and local food, the ambient is usually quite enough and the staff is friendly – Take me there
Assenzio: another wine bar, recommended on Tuesdays when together with your drink you will get a burger with fried cheese – Take me there
Specialty Coffee
Donna Gina, The only place in the province of Teramo where you can get a Specialty Coffee. You need to ask for 'specialty coffee' and they don't have it all the time as the young owner (bold guy with glasses) is the passionate and normally don't sell this coffee as people don't like it – Take me there
9 Towns You Should Not Miss Nearby Teramo
1. Campli & the Holy Stair
Recently awarded as 'one of the most beautiful hamlets of Italy'. Located among the mountains of the "Gran Sasso & Monti dell Laga" National Park and the Adriatic coast in Abruzzo. Also, holding 1 of the 3 Holy stairs in the world.
2. Civitella del Tronto
Civitella del Tronto, the largest fortress of Abruzzo
It is one of the most beautiful hamlets in Italy. Civitella del Tronto secretly holds the narrowest street of Italy. The city is also famous for its fortress, which was built by the Spanish and now holding the primate to be the second-largest fortress in Europe.
3. Teramo
Once an ancient Roman city. It still holds its ancient Romani ruins, architectural and artistic treasures. Have a look at my blog post on Teramo to discover more.
4. Castelli
Ceramic Maiolica, Abruzzo Castelli
The Metropolitan Museum in New York, the Louvre in Paris, and also other international museums collect the Castelli majolica ceramics, which is considered as one of Italy's most important ceramic traditions. You can visit the workshops of some of the fifty Artigiani, as well as the ceramic museum and the stunning 'Sistine Chapel' of Castelli, a whole church covered by hand-made ceramic tiles from the 15th & 16th century.
5. Controguerra & Torano Nuovo
Hilltop villages, which are famous for wine production.
6. Giulianova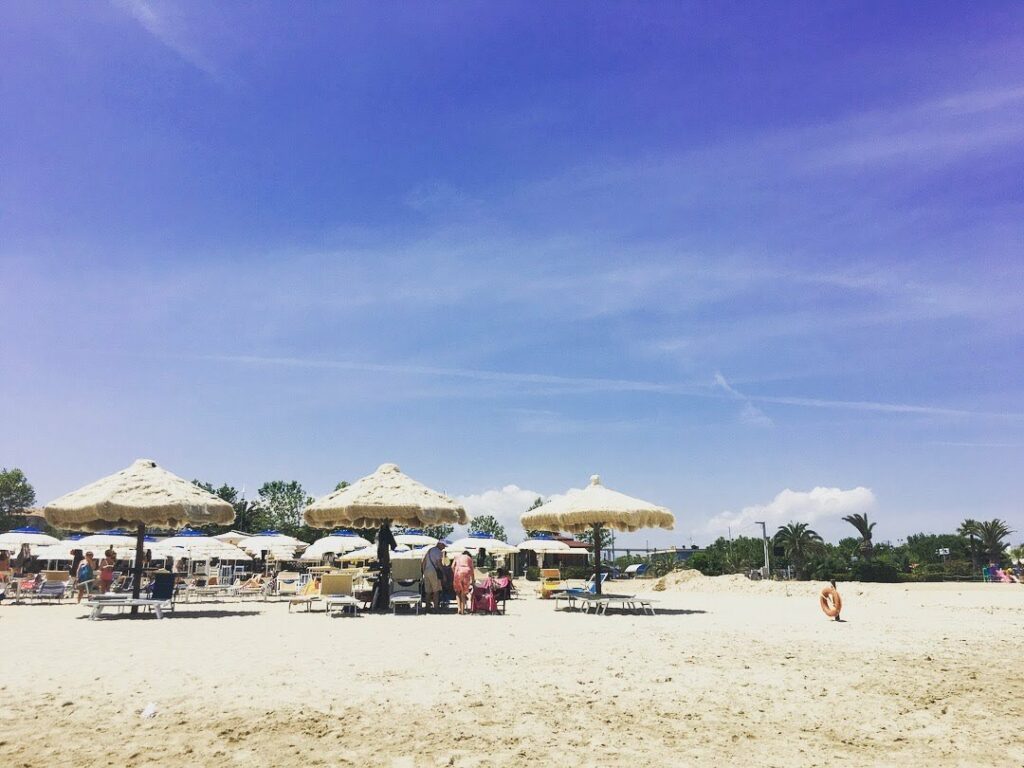 Giulianova 'alta' (at the top) is a hilltop medieval town with narrow streets and beautiful decor. Instead, Giulianova 'bassa' (at the bottom), famous for its fishing harbor and 'lungomare' (seafront).
7. Montorio al Vomano
Montorio al Vomano Teramo
Small hilltop village, which is full of history and excellent family-owned food & craft artisans.
8. Campotosto
Lake of Campotosto
For its amazing lake and nature.
9. Amatrice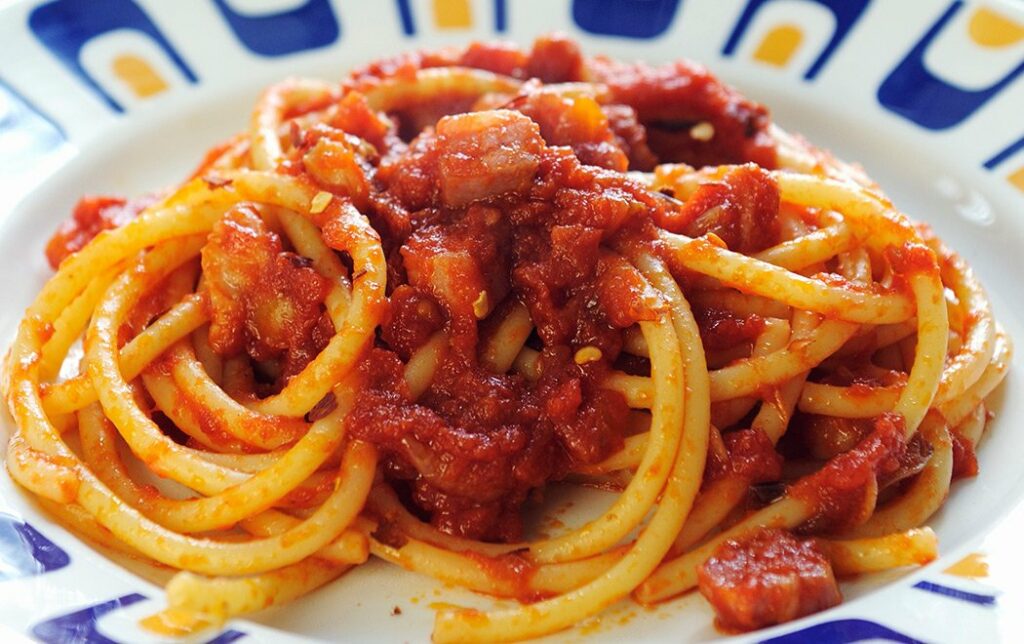 Once it was part of Abruzzo, but now belongs to the Lazio region. You can taste here the town's famous spaghetti or to be more specific, the  'Bucatini alla Amatriciana', as well as its guanciale (pork's cheek). Unfortunately, the town is under reconstruction due to the recent earthquake.
Traditional Activities in Teramo
Visit our page to find out all the available food and cultural tours in Teramo.
With Amore From
Marino Cardelli