Zappacosta Winery Chieti – Abruzzo Niche Wineries
In this blog post series discovering the most authentic wines of Abruzzo, today we've the pleasure to introduce you to Matteo from the Zappacosta Winery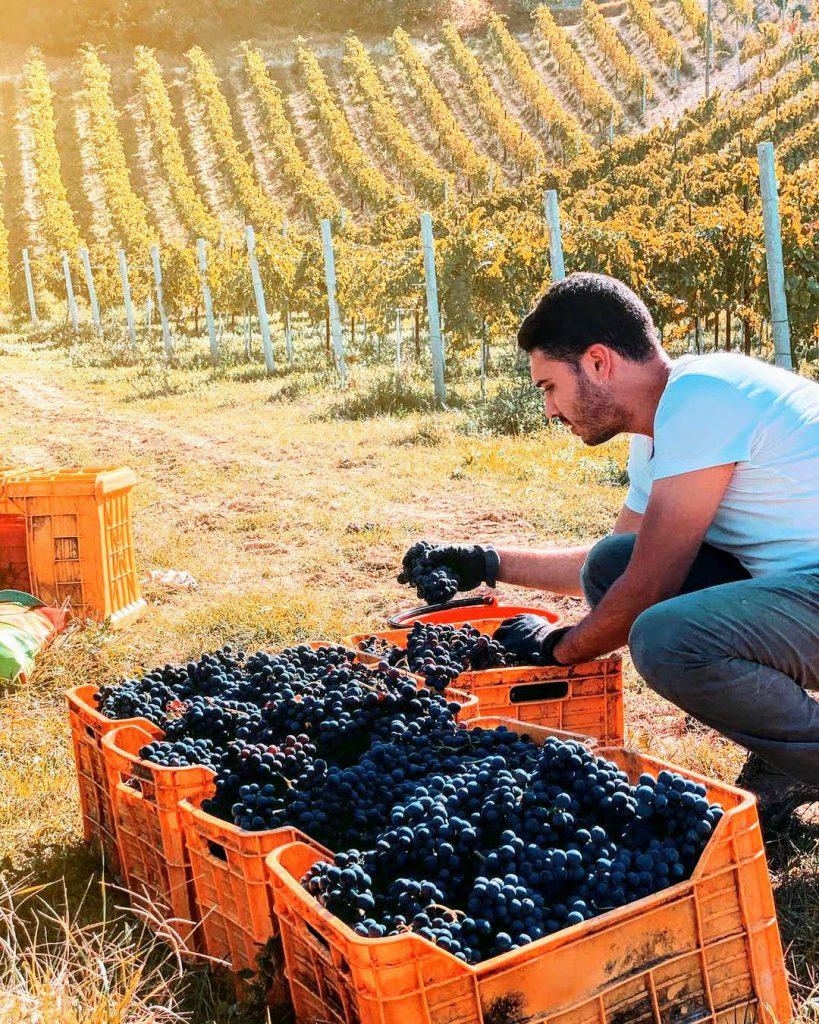 Matteo is a young and energetic winemaker, caring about the land and running a totally biologic winery on the shoulder of his family's heritage.
History of Zappacosta Vini
The Zappacosta family has always been producing wines and in fact in the winery you can see small terracotta amphoras (in dialect 'Zirre') where they were storing the wine. They were also using small barrels which the grandfather Minuccio used to carry the wine to deliver it to the neighbouring tavern with their donkey.
In 2008 they first started bottling and 2015 Matteo after different experiences abroad decided to go back to the roots and immerse completely in the family winery.
If you want to discover more about the Zappacosta winery, check out our in-depth interview on our video interview below.
Winery on a Tratturo
Some of the Zappacosta's vines were planted on what once was the "Tratturo Magno", the most important sheep track that was connecting Abruzzo to Puglia.
Vines & Terroir
The vineyards in Chieti they have a South-est exposition, facing the sea and the Gran Sasso mountain chain on the other side.  In Chieti there is a clayey soil with various sandy layers.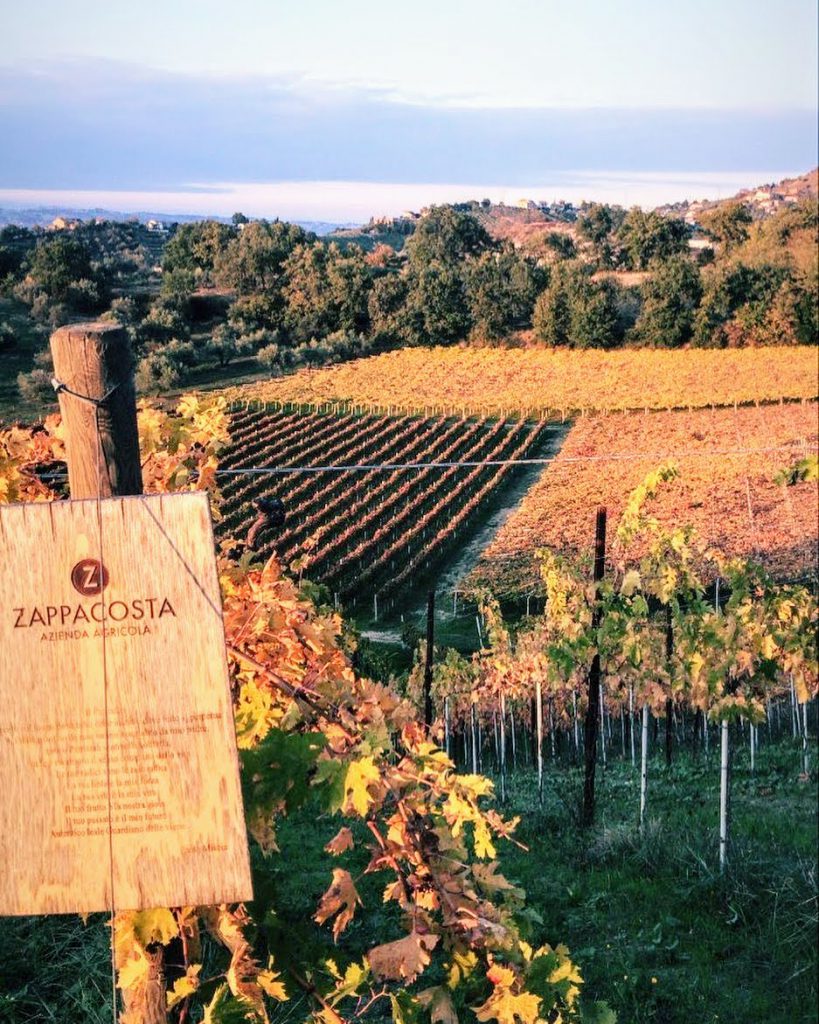 There are different selection processes, the first starts in the vineyards, with the cut of the grape clusters to have a low yield per hectare, the second selection is done during the harvesting where clusters are selected by hand and then gently pressed . To diversify the production and selection, they use the guyot pruning system and the pergola (Tendone).
The family philosophy
Producing organic wines it was not a choice, but something the family has been doing for centuries and today Matteo is embracing fully the organic principles and respecting mother nature.
Zappacosta Wine List
All wines are fermented and aged in stainless steel, except for the Montepulciano Riserva that ages in oak barrels.
Three lines of wine:
Zappacosta Biologico (Classic Line) : Trebbiano, Cerasuolo and Montepulciano d'Abruzzo
"Sud Est": Montepulciano (30% of the mass aged in barrique) and Pecorino (batonnage), only 1000 bottles each.
"Minuccio": Trebbiano d'Abruzzo DOC unfiltered, a line dedicated to grandpa 'Minuccio'. Only 400/500 bottles a year.
Zappacosta Winery Map
Very close from Pescara
Simply follow the google maps direction for, Str. del Tratturo, 1/B, 66100 Chieti (CH)
Contacts
Phone: +39 320 402 3266
Tour the Best Wine Tours from Abruzzo
Let us guide you to the discovery of the best wineries of Abruzzo. Check out our wine trip planning and tour.