Why Abruzzo Is the Best Place to Visit in Europe
Everyone from all over the world would agree the summer of 2020 has been one of the worst ever! With a deadly virus spreading across different countries, flying to other parts of the globe for recreational purposes was prohibited. People had no choice but to keep their swimsuits, summer clothes, and shades stored inside their closets while biding time in isolation.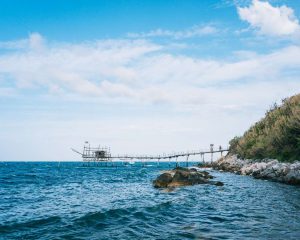 Luckily, the world is much better than it was last year! With the roll-out of vaccines, businesses are getting back up and running, and economies are slowly opening up once again. The world may not have completely recovered from the damaging impact of the pandemic just yet, but things are getting back to normal, one by one.
As part of a plan to prevent further financial loss 2020 has brought and to help the travel and tourism sector through their crisis, several European countries have started to prepare for this year's summer by allowing tourists to visit safely.
An Italian Vacation in the New Normal
If you've been planning to explore the land of fashion, wine, and art, then you're in luck! Just last May 16, Italy abolished an entry ban for fully vaccinated travelers.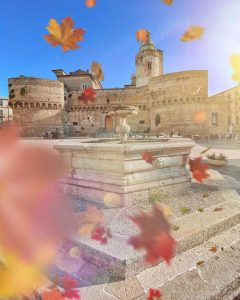 Exploring the Hidden Gem of Italy
Now that Italy is reopening its borders for selected vaccinated tourists, you can get to planning your itinerary for this year's summer vacation! 
Traveling out of the country for the first time after being cooped up in the house for months on end will be your most memorable trip yet—if you've been searching for the best location to experience the beauty and charm of Italy, then why not take a tour of Abruzzo?
Not many people know about this region, but you'll be pleasantly surprised by the number of fun and authentic activities in Abruzzo. With less traveled roads and culture deeply rooted in authentic Italian architecture, gastronomy, literature, and music, you'll end up wondering why you never thought to visit here before.
What Makes Abruzzo the Best Tourist Destination? 
This quiet region blanketed with picturesque landscapes and a breathtaking natural environment will leave you wanting to stay! With the number of tourist attractions in Abruzzo, you'll never have a dull time.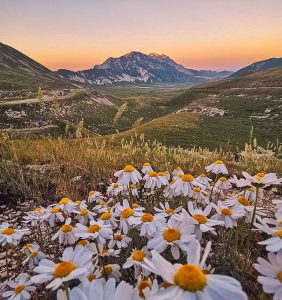 Aside from its stunning scenery, the Abruzzo culture also has its appeal—its tradition of craftsmanship can be seen in the form of castles, monasteries, and medieval villages.
Writers will have the time of their lives basking in the quiet solitude and gorgeous scenery Abruzzo offers. In fact, great Italian writers, such as Gabriele D'Annunzio and Ignazio Silone, were regarded for their intelligently and creatively crafted written works originated from this region.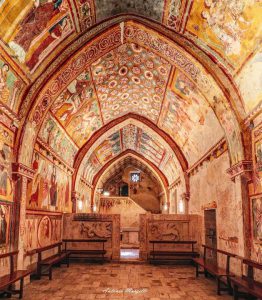 The region's fantastic beauty has captivated several filmmakers, making cinematography one of the most relevant industries and contributing to the flourishing film industry in Abruzzo. If you visit Italy in November, you may have the chance to catch the Sulmona International Film Festival, which is dedicated to short films.
Conclusion
You may think Italy is a country full of roads less traveled, which doesn't make Abruzzo that different, but that's where you're wrong! There's a reason why this region is considered a hidden gem of Italy—it has a captivating appeal you won't find anywhere else. As long as you have a local expert to accompany you, you'll indeed have the trip of a lifetime.
View this post on Instagram
Are you planning to tour Abruzzo? Then, travel with our local experts at Experience BellaVita! We can introduce you to the authentic Italian lifestyle, Bella Vita. You'll learn about the hidden gem of Central Italy and create a one-of-a-kind experience with us. Connect with us to learn more!