Abruzzo, Italy • Experience the Real Italy • Authentic Tours
Hidden Secrets of Italy – Abruzzo
Italy is full of treasures to be uncovered, and the Abruzzo region is definitely one of its best-kept secrets. Travelers who don't know what they have missed until they come and experience Abruzzo. Our region is just 1 hour drive from the eternal city of Rome (yes ONLY one hour! Incredible, right?).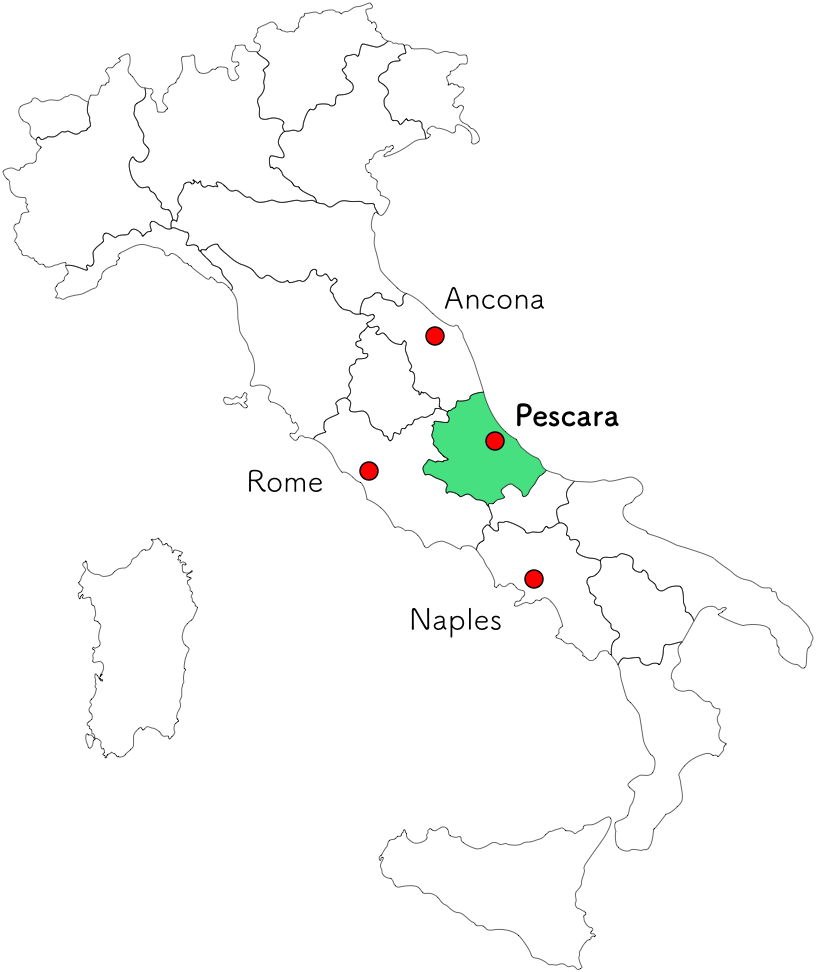 Benvenuti in Abruzzo, where the 130 km of the Adriatic coast overlooks the majestic Gran Sasso and Majella mountains. Just a few kilometers away from the sea we step into the real mountain area.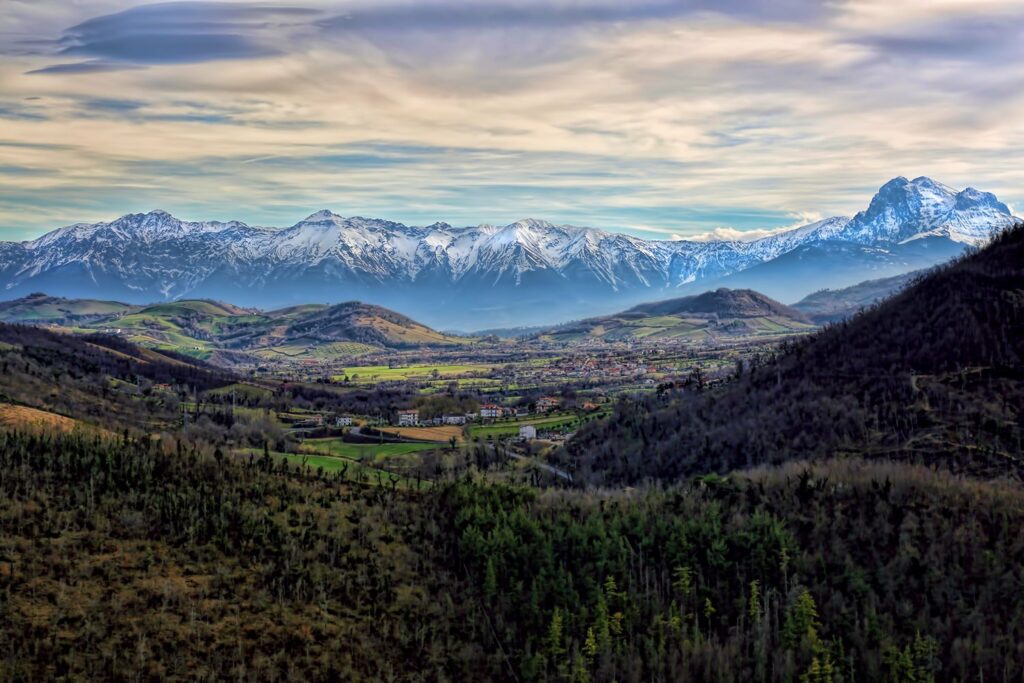 The mountains of the Parks, natural reserves, where nature offers extraordinary encounters with bears, wolfs, chamois, and golden eagles, just to mention few. Water springs, narrow valleys and ancient hamlets, sweet hills, and graceful sunsets just for you. You are in Abruzzo!
Don't miss the incredible sunrises on the seaside, like also the sunsets on the Apennines. Sandy, golden beaches, cliffs, rocky creeks, and occasional encounters with dolphins are waiting for you. Wherever you step in this land, there is history, nature, culture, and food waiting to be uncovered.
Greenest region of Europe = Abruzzo Did you know this?
Abruzzo is also known as the Greenest Region of Europe. You can find 75% of all the European plants and animals, concentrated just in this small region. It means you can hike up to 3000 mt high mountains and cultivate saffron, after this going down to the picturesque curvy hills covered with olive trees and grapes and pick truffles (just as like in Tuscany) to finish your journey to one of the 130 km of the coast and taste delicious fresh fish & seafood.
Ah! This slow journey from the mountains to the beach it just takes 30 minutes. However, for our slow-paced Italian lifestyle, it would be a huge shame if we don't stop along the way to an 'agriturismo' or 'trattoria'.  In most of them, everything is homemade, like Nonna used to do. In fact, often, Nonna still makes it. On the other side, Michelin starred restaurants sprouts with gourmet meals based on revised traditional recipes. You can't imagine the rest…you have to come here and experience it in person!
The vicinity of both mountains and the sea has different effects on the people, and agriculture. First of all, you will feel the 'sbalzo termico' or temperature drop at night, meaning that even in the hottest summer you will enjoy a cool fresh climate in the hills. After all, this is what makes our grapes so sweet and this is just one of the secrets, that makes the Montepulciano D'Abruzzo red wine so excellent.
Abruzzo once a land of shepherds is rich in history, arts, and old traditions. For example, you've probably heard of the internationally recognized Maiolica Ceramic of Castelli, and of course not to mention all the beautiful medieval hamlets, castles, and monasteries of our region.
Basket weaving in Abruzzo
Life here has not changed much over the years. Just a short drive from the main cities, as the vibrant Pescara and you will be immersed in untouched nature. It is a unique opportunity to come, relax and discover this pristine culture and hidden spots of this unique region. Learn how to cook traditional Abruzzese recipes from a local Nonna (Grandma), and experience the REAL Italy with the welcoming and warm Abruzzesi, know as strong and kind people (forte e gentile).
Dean Martin was born from an Italian father, who was a barber originally from Montesilvano, in Abruzzo. Like many children from Abruzzo, included me, Martin's first language was Abruzzese (our local dialect) and he did not speak English until he started school at the age of five.
If you think, you can survive or better thrive with this hand gesture in Abruzzo: you're wrong! As Abruzzese being our first language and with the most beautiful hamlets scattered along the mountains, English is far away for most of the inhabitants. If you want to explore the little towns and get lost in Abruzzo, is great if you speak Italian, but is even better if you're with a local friend, who will take you around. Don't forget to check out our experiences!
Trabocco in Abruzzo, the unique Italian restaurant on the sea
My tours are very personal and exclusive, reserved for a maximum of 10 guests per tour. So, in this way, we can be as a little group of friends and don't look too dull when drinking wine and singing loudly That's Amore…
Join now this once in a lifetime opportunity to explore the authentic secrets of Abruzzo in great company. Contact us for a custom tour.
My wife and I recently attended a cooking class with Marino and his Nonna Amina. What a wonderful day with his amazing family. It was a great mix of fun, surprises and amazing food! We cannot recommend it highly enough!!! Hope to visit again soon for more experiences in Abruzzo.
Michael L.
USA
With Amore From Abruzzo
Marino Cardelli
Abruzzo, Italy