7 Exciting Ways to Truly Enjoy Your Visit to Abruzzo
Abruzzo – those who recognize the name of this remarkable place know that it's one of Europe's most extraordinary and perhaps among the last preserved natural regions. Although the region lies in the very heart of Italy, so many tourists have missed the opportunity to enjoy its beauty as they hurry to get to the hills of Tuscany or head to popular cities like Rome or Venice. This is why this gorgeous piece of Italy remains "undiscovered."
But if you have a taste for exploring something new and want to get away from the hustle and bustle of busier cities in Italy, a trip to Abruzzo is exactly what you need. But what are you going to do there?
Here are some great ideas to enhance your experience:
1. Go Hiking
Abruzzo is not called "The Greenest region of Europe" for no reason. This Italian region has three incredible national parks that make up a third of its land. The highest peak of the known Apennine Mountain chain is found in this region of the country. That means a visit to this region gives you access to rugged landscapes and amazing views.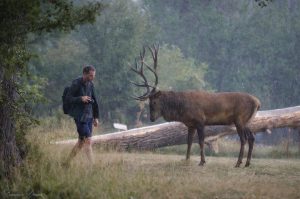 If a hike is something you might be interested in, a quick visit to the local tourism office will help you find the best accommodations for this type of activity.
2. Visit Hidden Villages and Gorgeous Towns
Aside from hiking in the mountains, you might want to take time to see some of the best medieval towns and villages you'll ever have the opportunity to visit. For instance, you could go to Pacentro, where the famous Madonna's parents were born, right in the Peligna valley.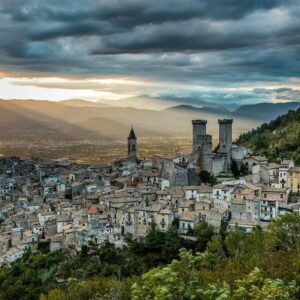 Abruzzo has been awarded 21 times of the "Borghi Piu Belli d'Italia" (The Most Beautiful Villages in Italy) – that's even more than the famous Tuscany!
3. Try the Delectable Food
Each region of Italy claims that they have the best food to offer, and Abruzzo is among those at the top with the very best of them. Some of the staples of the region include a wide variety of pasta, like spaghetti alla chitarra, Pecorino cheeses, meat with the most famous arrosticini and excellent wines.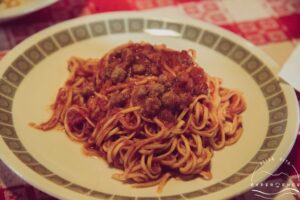 Of course, there are countless piazza cafes where you can get your daily caffeine fix to get you ready for fun and exciting days in the region! You can also find ancient fishermen platforms, now converted into restaturants.

Trabocco abruzzo, the italian restaurant on the sea

In the so called 'Trabocchi' or 'Trabucchi' you can experience a fabulous dine on top of the Adriatic sea.
4. Go to the Beach
If beaches are what you're looking for, then you'll get your fill of them in the eastern edge of Abruzzo, where you can enjoy the sparkling blue waters of the Adriatic.

ortona wild beach italy

You can go to Pescara, which you can easily access by train or car, but there are others worth visiting as well. These places include the pine tree-lined beaches of Pineto or the shores of the gorgeous beaches of Vasto.
5. Try Out a Wine Tour
Abruzzo is known for its wines that have recently found their way on the shelves of oenophiles in the US, the UK, and other countries. Among the biggest exports are the wines made from the Montepulciano D'Abruzzo red grapes and the Trebbiano white wines from the local wineries in the region.
Most of them are open for tours to tourists who are curious about how wines are made. Discover the best wineries of Abruzzo!
6. Cook with a local 85 years old Granny
I believe the best way to truly experience a culture and understand the traditions is around a table. Especially when you can learn how to make with a local, traditional dishes like the Spaghetti alla Chitarra , 'Scrippelle Mbusse' (crepes in broth) or sweet Ravioli from Teramo.
7. Embark on a Truffle Hunt
Abruzzo is little known internationally and even less for truffles. However, the region produces 40% of the Italian black truffle production but yet only a few people truly know about it.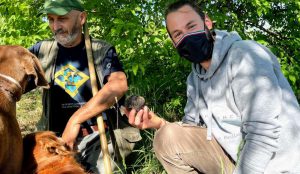 Hunting truffles in Abruzzo will allow you to see with your eyes how many truffles the land is gifting. Curious? You can learn more about truffles, following the complete truffle guide
Conclusion
Abruzzo is indeed a hidden gem and one that you must visit if ever you're in Italy. Traveling to this region and getting immersed in its beauty, culture, its food, and its people is truly a one-of-a-kind experience that you will never forget!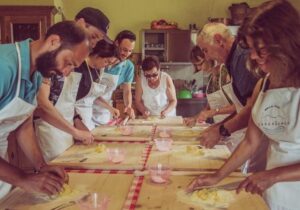 If you want to truly enjoy the authentic Abruzzo that the locals know and celebrate, travel with Experience BellaVita. Our local tours will even allow you to enjoy the unique local culinary and traditional experiences in Abruzzo. Get in touch with us today to see how we can help!