Hotel or Agriturismo? A guide to the best stays in Abruzzo
When travelling through Italy, especially in less known regions like Abruzzo you might wonder which accommodation would better suit you. We know you might prefer an Hotel for its central location or an agriturismo for its relaxed surroundings and food. When touring Abruzzo you don't have to worry, as we'll guide you and have shortlisted some of the best stays for you. The choice is yours and you will find them divided by categories such as hotels, agriturismi, luxury resorts, B&B, apartments and glamping. We are not paid by anyone and our recommendations are based on personal anonymous visits and the list is always growing.
The Sustainable Agriturismo
Agriturismi are countryside Italian farm-stays built on a sustainable hospitality concept, which supports local people and economies. For this reason, they are the kind of accommodation I suggest when visiting Abruzzo, as well as because they often offer typical Abruzzese home-cooked cuisine. 
The food isn't the only attraction, in fact the Agriturismo Emidio Pepe is the perfect choice for wine and nature lovers!

The winery is one of the historic and iconic of Abruzzo and Italy, founded in 1964. The bedrooms are beautifully designed, they have a bio-pool and a biodynamic garden where you can pick the seasonal fruit. As well as offering wine tasting and tour at their winery, they organise a series of events, especially in summer around sustainability, ancient grains, picnic in the vineyards, dinner, movie nights in the vineyards and more. They also collaborate with local companies like ours, to take travellers to discover the surrounding nature, food, history and traditional festivals. Spending a week here is absolutely a great choice.
The Family run B&B in Abruzzo
If you want a taste of the Abruzzese 'strong & gentle' hospitality, you should meet Annamaria and Lino at the Panfilo Farmhouse.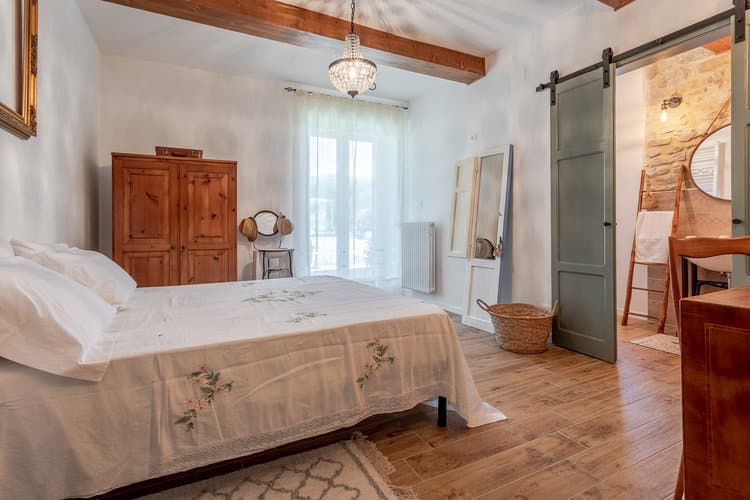 'Feel like home' that's is the air you will breath at the farmhouse! You will be able to pick vegetables from the garden, take panoramic walks on the hills and olive grove or simply relax on the hammock. The only noises you will hear are from the friendly farm animals such as goats, ducks the pony and Armandino the welcoming dog. The farm is located on a strategic point for exploring the mountain, hilltop villages and also the sea. Ask at your new family and you will be given!
Apartments
Let me tell you, sometimes apartments offers you the ability to cook your own food and that's not something to give for granted. Although most of the restaurants in Abruzzo are fantastic, if you love cooking it might be the perfect choice.  For example you'll be able to get some produce in the local market and to explore the intense flavours of our products i the kitchen. On top of being able to make your own food, apartments in Italy offer you the ability to make your own laundry. Whether you're staying for a week or month, a flat for rent is often the best choice.
There are many rents available for apartments in Abruzzo and we will start with the 3 laghi country house. Located on the countryside of Pescara, at 25m walk from the town of Citta' Sant'Angelo.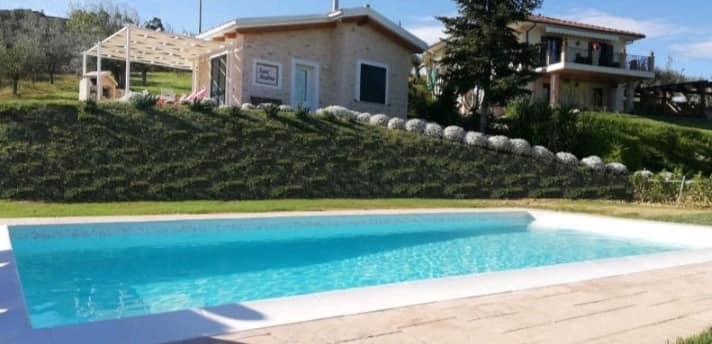 The country house is hosted by Pietro and Letizia and offers 2 apartments and a cottage from where you can enjoy the beautiful panorama and sip your glass of Abruzzese wine.
If you prefer to stay in town, then you might want to stay at the medici apartment.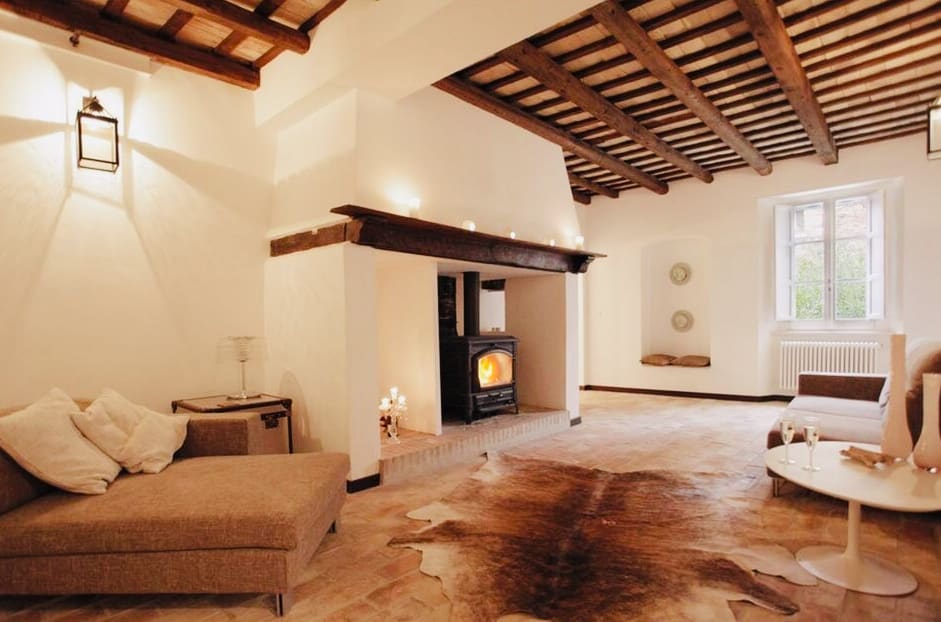 A large, comfortable apartment with all the modern conveniences and original features like the large wood-burning fire and vaulted ceilings. This beautiful property is completed with a private roof terrace where you may sunbathe or enjoy a sparkling wine form Abruzzo.
Our Favourite Hotels
For their central position, availability and services, sometimes hotels are the best option when visiting Abruzzo in a big group. Hotels in the region are mostly found along the Adriatic coast in cities such us Giulianova, Tortoreto, Roseto, Montesilvano and Pescara.
If you're looking at accommodations in the north coast, we suggest the Boutique Hotel 900, located at just 10 minutes walk from the beach of Giulianova.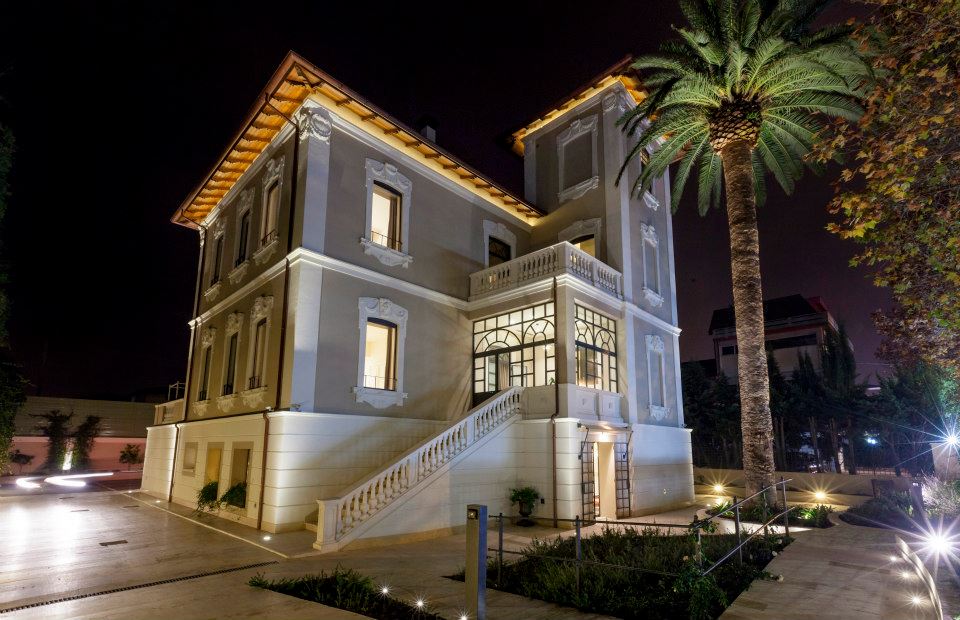 The proprietors of Hotel 900 chose to restore a lovely family villa built in 1926 and turn it into a modest, comfortable hotel.  We recommend this choice for a great setting for holidays, business visits, or romantic getaways.
If we go further down south, our favourite hotel in Pescara is the Victoria Hotel.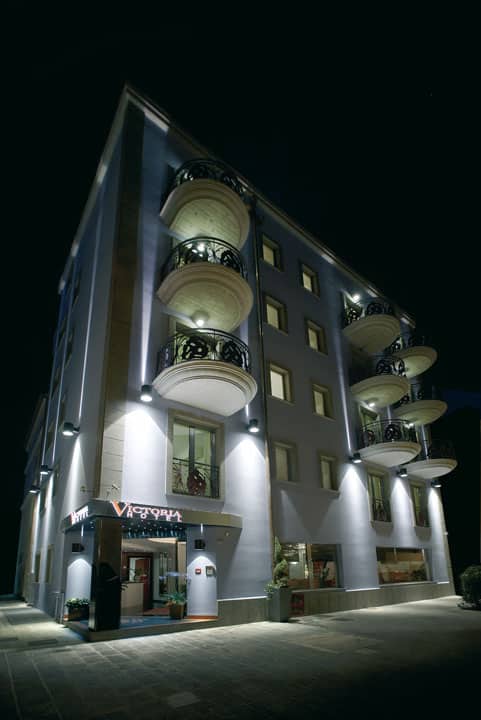 ph by victoria hotel
At just 2 minutes walk distance from the beach, is a fantastic option for those people looking at all the extra comforts of a hotel such as gym and free spa backed up by a friendly staff. probably the best hotel in the Pescara area.
If you're looking to stay in a medieval town and let yourself cuddle by the peace of the 'Gran Sasso and Monti dell Laga' National park, then the Hotel Zunica 1880 is your best option. The Hotel Zunica 1880, an ancient and elegant 17th-century palace featuring high-class and comfortable interiors decorated with the utmost care. Not to mention the internal restaurant which offers unique local dishes based on ancient recipes wisely combined with creativity by the chef Sabatino Lattazi.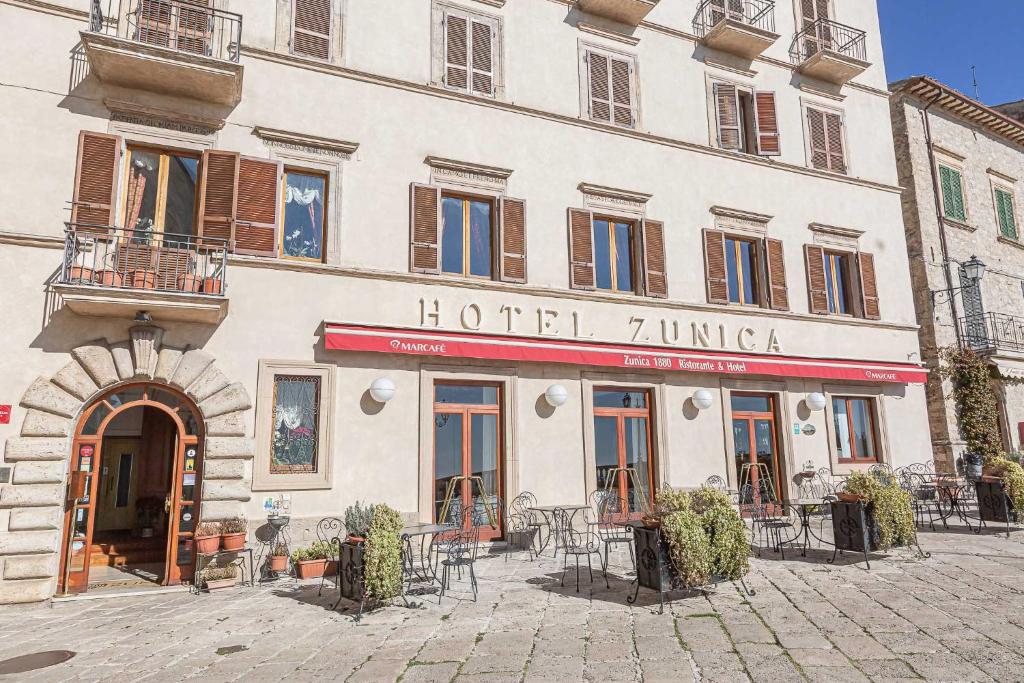 This hotel is located in Civitella del Tronto in the province of Teramo, on a charming hill and built on travertine rock overlooked by an imposing fortress.
he medieval town it is considered one of the most beautiful hamlets in Italy and Abruzzo, and it's just at 20m drive to the main city of Teramo.
Have you thought of a Luxury Resort?
Since the last 10 years we started seeing luxury villas and resorts making their way through the Abruzzi region. Travellers who are seeking luxury resorts have to keep in mind the 'stars system' for hotels in Italy is up to the region. This means that a 5* hotel in Abruzzo, won't have the same standards as an hotel in Rome, Florence or other places in Europe.
Generally speaking, we advice to always look carefully and choose wisely following your instinct. To get started I'll mention the finest stays we visited that are worth a visit and your money.
Starting form one of the most unexplored but interesting part of the region, in te province of Teramo we have one of those classic Italian Villas from the 19th Century. Villa Corallo hosts 7 suites that are outfitted in the early twentieth century style and design, including William Morris wallpaper, antique solid wood furniture, contemporary design furniture and lighting.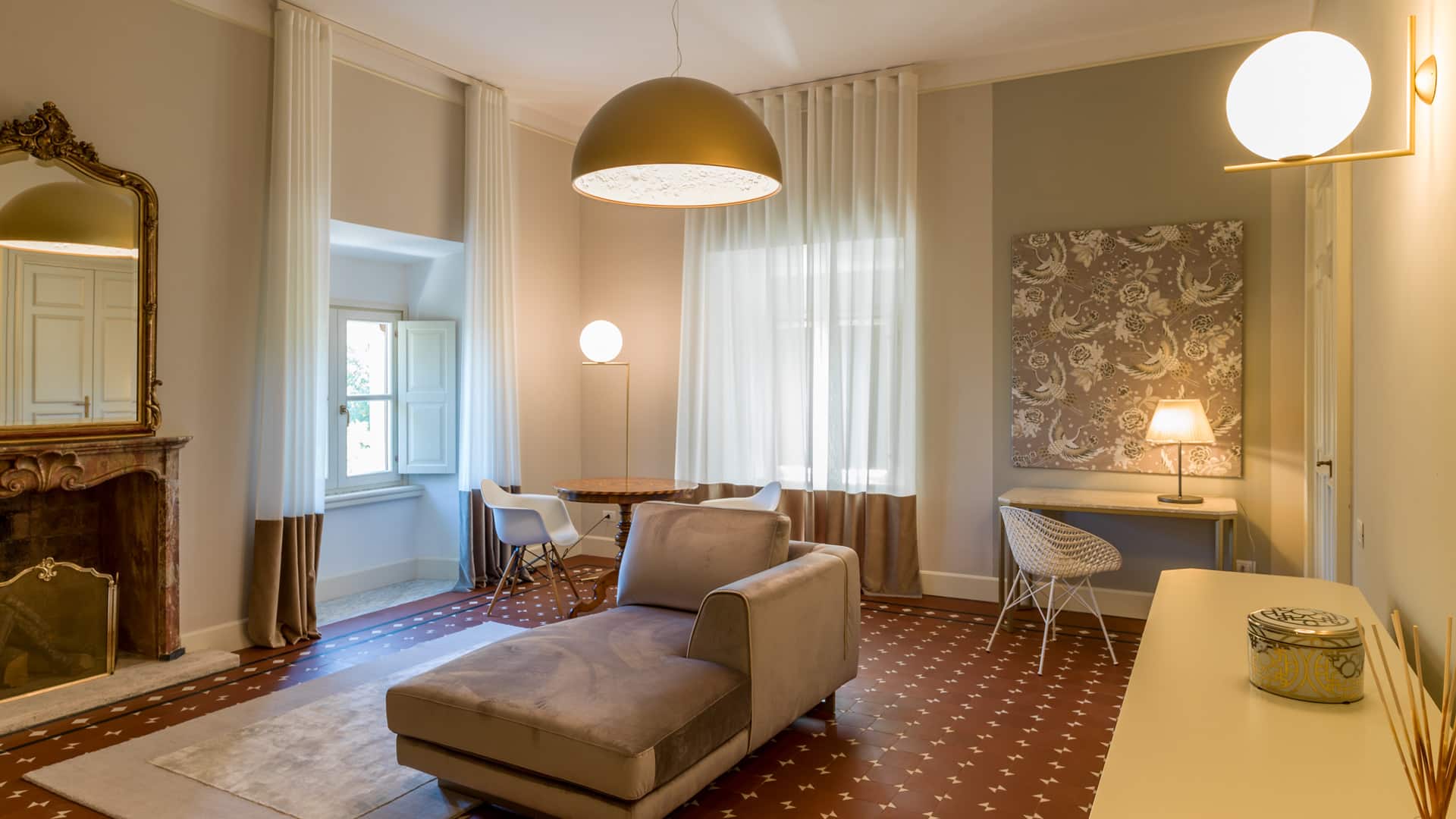 As an artist residency, Villa Corallo is a place where artists can get ideas and be creative. The estate is also a popular destination for events and weddings. The historic beauty is supported by the lates technology in terms of sustainability. In fact the villa's heating and cooling system is entirely supplied by the recycling of biomasses of the farm. Nearby you will be able to join one of the best truffle hunt of Italy. Yes, is ours 😉
Moving down the map of Abruzzi, hosted in the 'Gran Sasso and Monti della Laga' National Park next to Rocca Calascio we step back in history.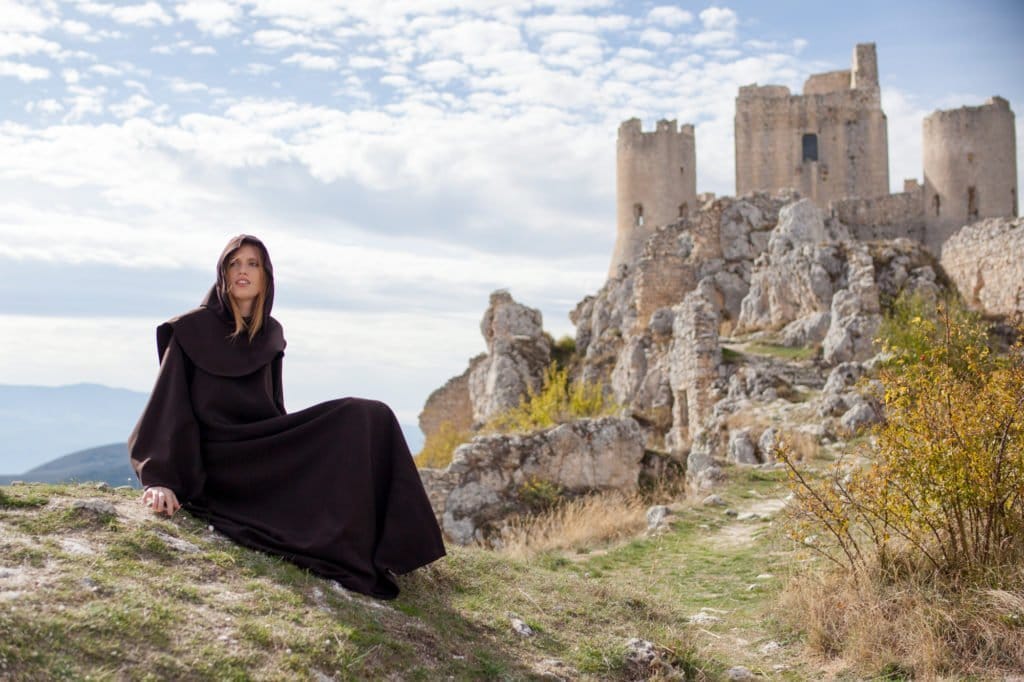 At the Sextantio Hotel in Santo Stefano offers unique accommodation. Beautiful, basic décor, locally woven linens, 17th-century timber ceilings, and antique fireplaces can be found throughout the 29 rooms. All of this is integrated with cutting-edge technology, such as under-floor heating and lighting.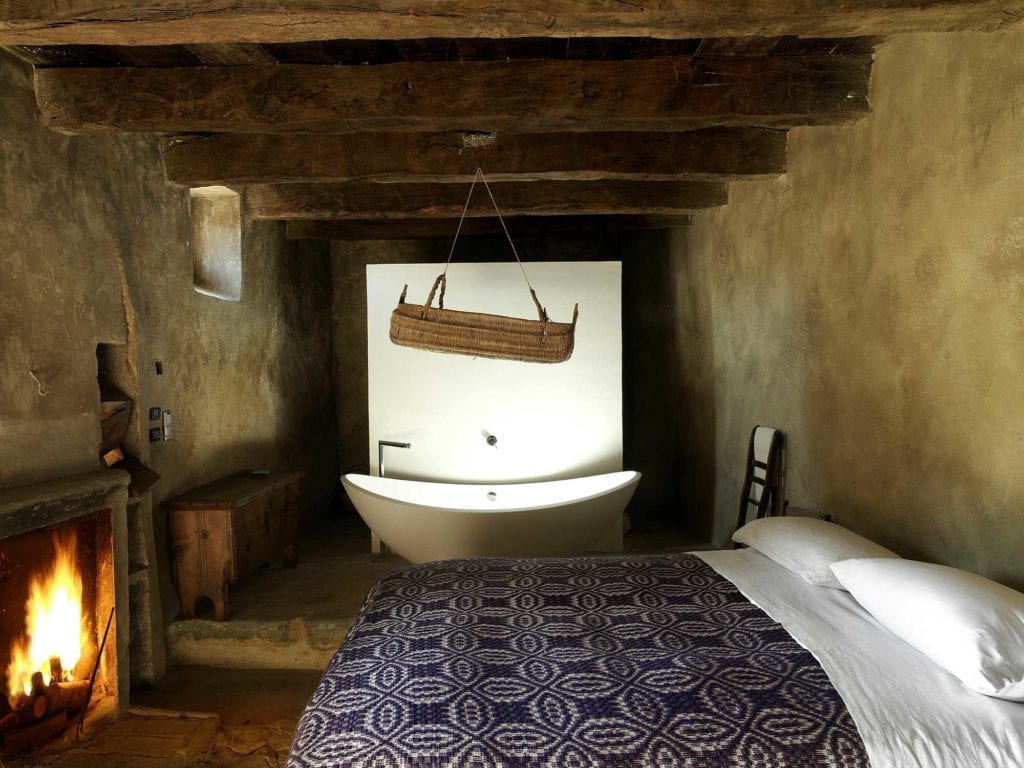 Available for its guests, is the 'Cantinone' restaurant offering a great range of simple but yet very tasty local dishes sourced locally. Don't go away without a visit to Campo Imperatore, Navelli, Castel del Monte, L'Aquila, Capestrano, Bominaco…we could go on forever! There is so much to do around here that you would need an entire trip to discover part of it!
Glamping in Nature
If feeling in close touch with nature is your desire but you're looking for an alternative sleeping solution, then glamping is your best bet.
You would never imagine, but you can actually sleep inside a wine barrel at Tenuta Morganti on the hills of Teramo.
View this post on Instagram
Of course! I know what you're thinking! Yes, you will be able to taste wines too, explore the bee farm, make spaghetti alla chitarra with Nonna, make cheese at a local farm and more!
Moving south on the map, we get to Pianella, a land of vines and olive groves. Here let me suggest, one of the most beautiful Glamping of the region.  During your stay at Cerchio del Desiderio Glamping Retreat you will have all the comfort of a luxury resort while you stargaze and enjoy the calm Abruzzese countryside from your Yurt or Geodome.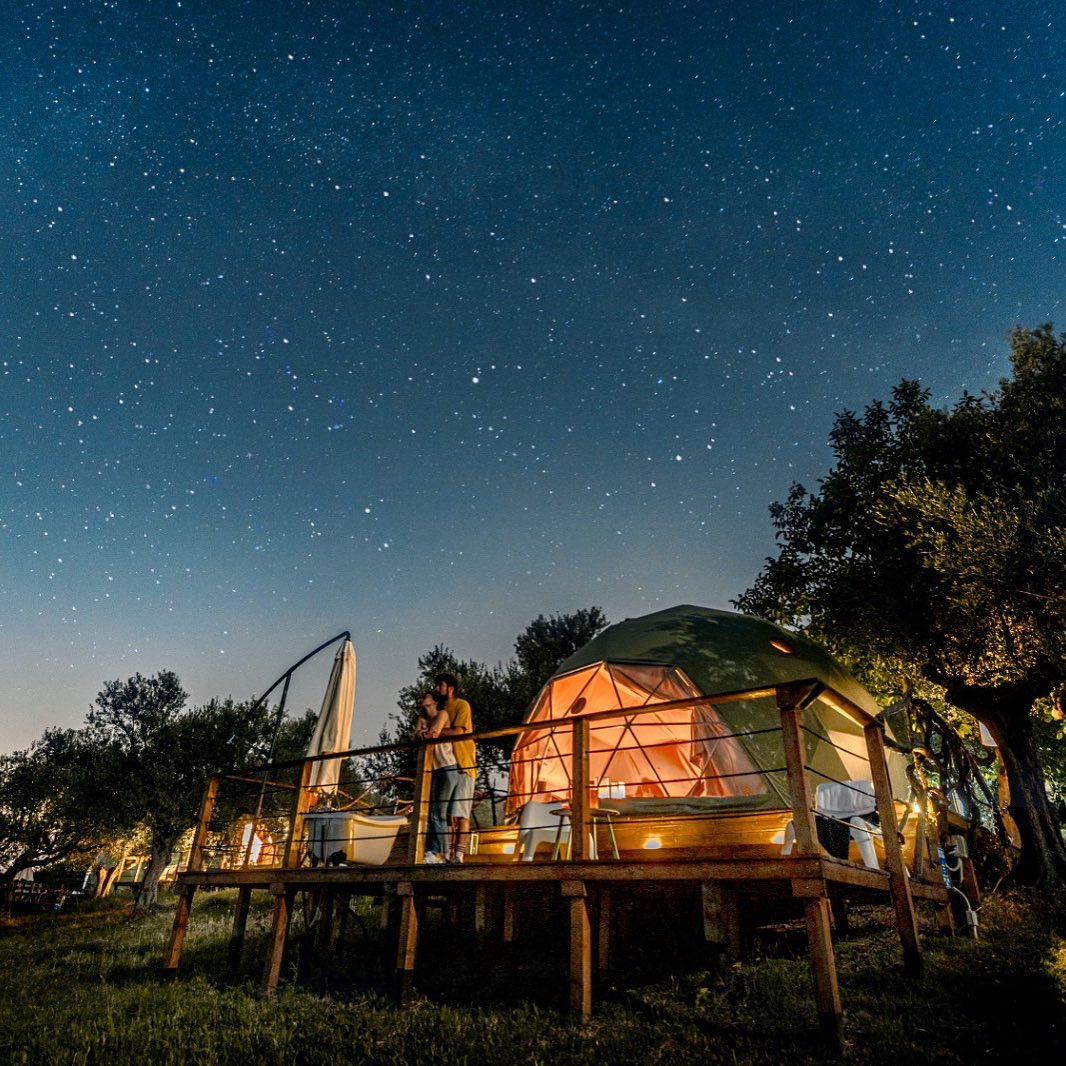 Moving south immersed in the beauty of the Maiella National Park you can explore the 20,000 square metres of Dimore Montane's nature.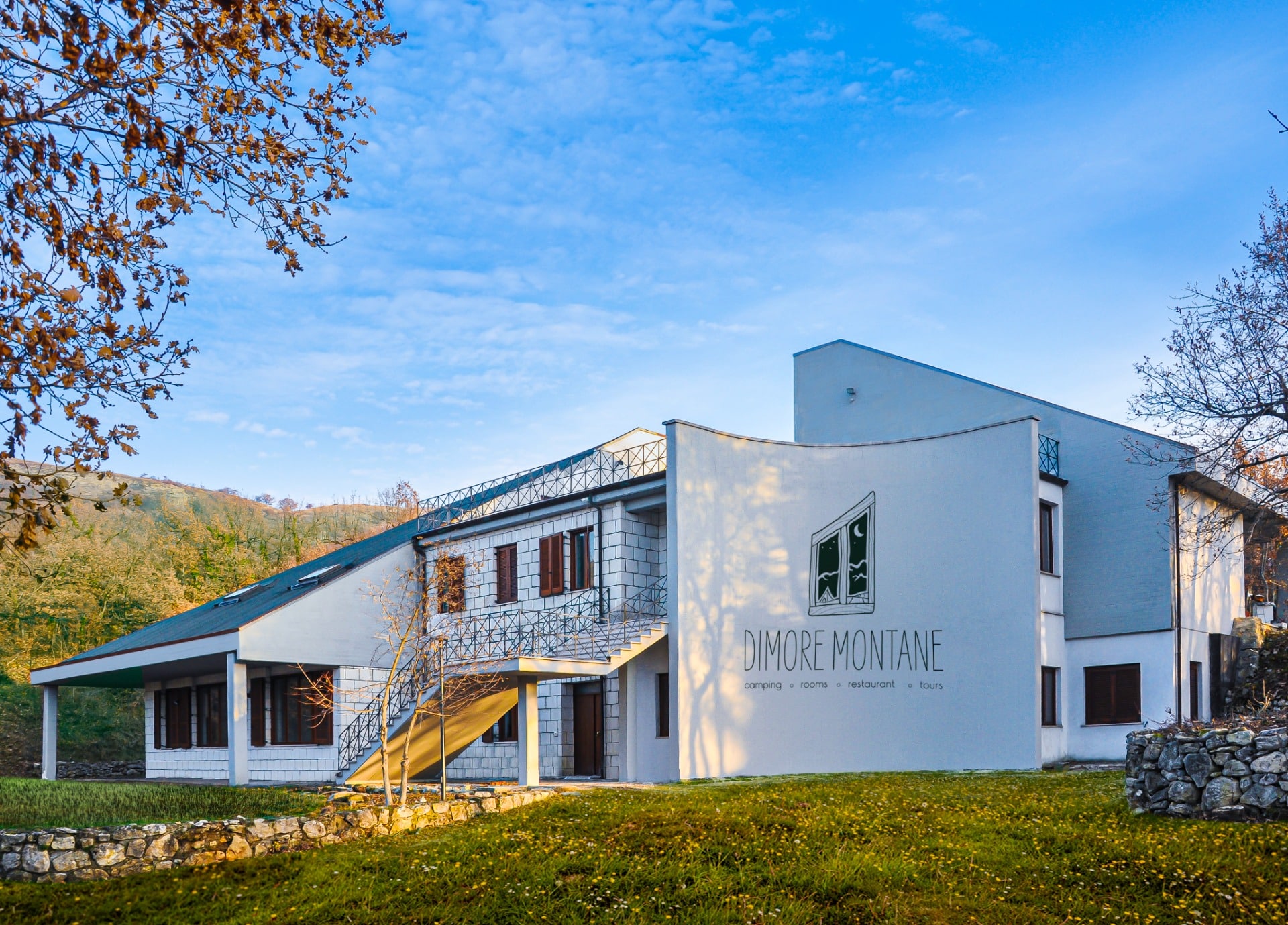 The choice is yours, sleep in a wooden cabin in the forest, in a tent or cozy modern rooms. It is the perfect place to experience nature and start your hikes to nearby hermitages and mountain top.
Are you looking for a Tour in Abruzzo?
I hope you've enjoyed our recommendations and found them useful. This list is a work in progress as we explore and visit the rest of Abruzzo. After all this is our job and passion!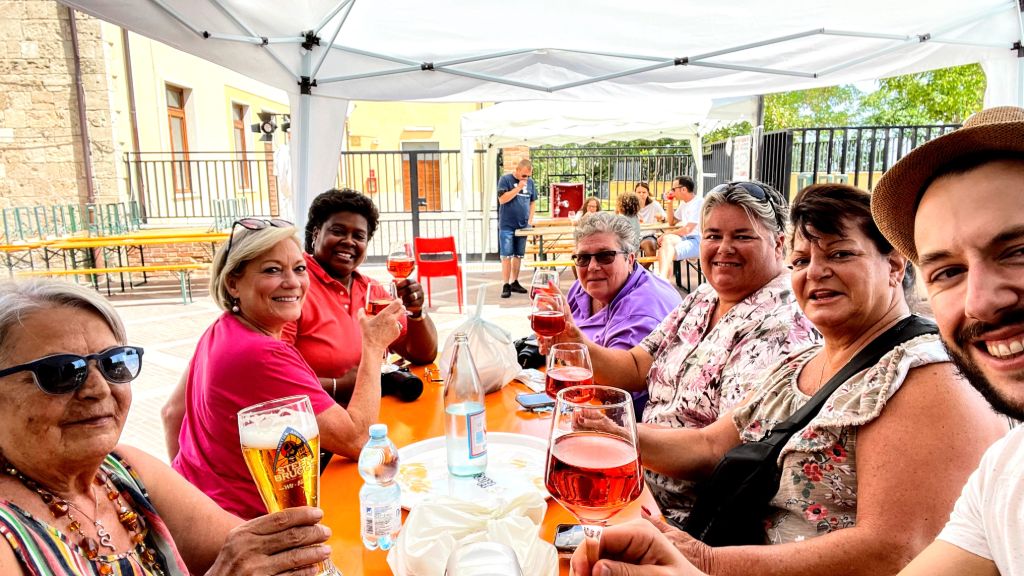 At Experience BellaVita we want to enrich the lives of curious travellers with new emotions, with the 'feel like home' sensation,  transforming already known itineraries into magical and unforgettable moments.
Important! Wherever you will decide to go, don't make Abruzzo your stop over, but your destination!
I know it can be frustrating to find clear and up-to-date travel information on the region. Ehi, this is why we are! And if you want to travel by yourself, you will find all you need to know about Abruzzo, in our free guide. We've been putting so much effort to build it so that you won't have anymore excuses.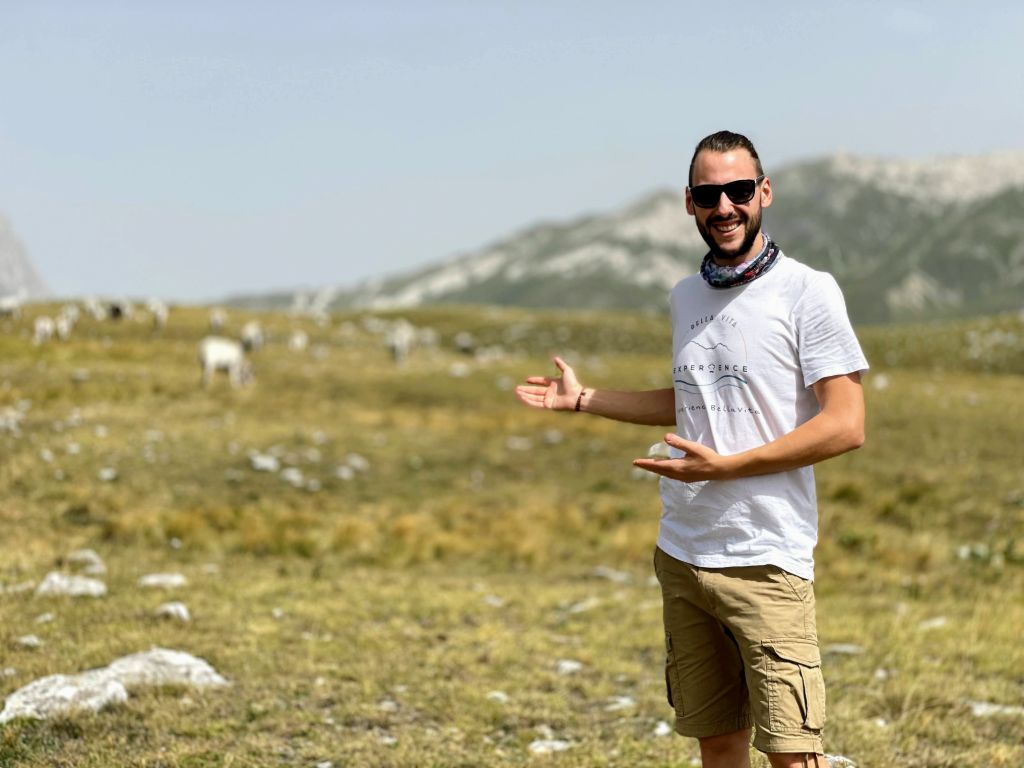 Let's build lifetime memories together!
Grazie!
Marino